This 'pizza influencer' job could get you more than 6 figures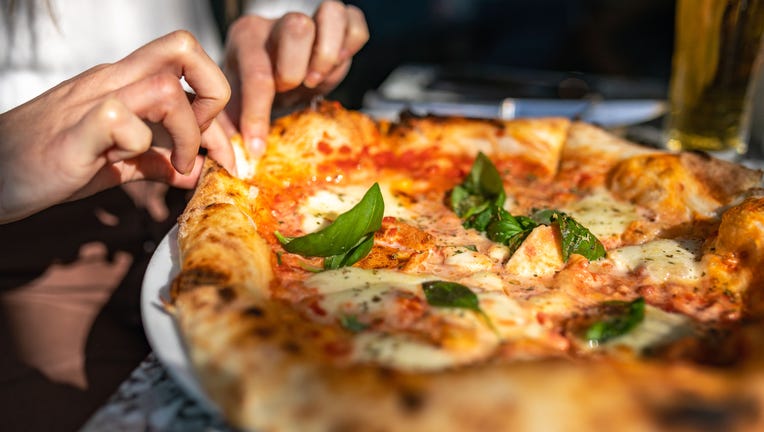 article
Slice, a food technology app specifically for pizza, is looking for a full-time pizza influencer.
The company wants to increase its presence through social media on TikTok and Instagram – and they need an influencer to build it.
Slice shows you all the pizzerias near you with a focus on independent, family-owned shops. Slice gives these shops the "tools and tech" they need to thrive, such as analytics, marketing and website customization, and then connects them to hungry nearby pizza eaters like yourself. 
RELATED: Taco Bell faces allegations of false advertising for Crunchwraps, Mexican Pizzas
Slice's pizza influencer will make TikToks and Instagram Reels that focus on pizza, pizza shop owners and pizza connoisseurs.
If chosen, you'll get a $25 weekly pizza stipend and could earn up to $110,000 a year.
Slice wants their pizza influencer to ideally be based in NYC, but is open to other major U.S. cities. 
To apply, go to slice.careers.
This story was reported from Detroit.