Police: abducted child may have been taken to Mexico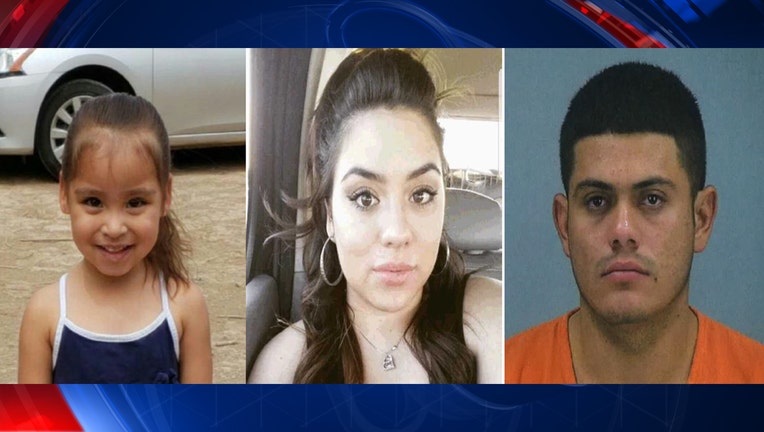 article
PHOENIX (KSAZ) -- Police in the town of Hayden say an abducted child may have been taken to Mexico by her mother.
According to a statement released by Hayden Police, Kamila Cabrera, 3, was dropped off at a home in Winkelman, Ariz. by her father, Thomas Cabrera, on the evening of August 9. According to court documents, Cabrera was granted emergency custody of Kamila on August 2, but Cabrera had agreed to let 25-year-old Jimena Corona Perez spend the weekend with Kamila in nearby Winkelman.
Perez's mother, according to the statement, later informed Cabrera that Perez left with Kamila sometime during the middle of the night, leaving a note explaining that Kamila was her child, and that she was taking her. Officials say Perez lives in the Phoenix area with her boyfriend, identified as Jose Astorga Valenzuela.
Valenzuela, according to officials, was a Mexican national who was turned over to ICE in September 2017 after he was arrested and booked into the Pinal County Jail on charges of Management of a Criminal Syndicate, Unlawful Flight, Conspiracy, Facilitation, and weapons charges. The Cabrera family knew very little of Valenzuela, who is also known as Daniel Guzman.
Both Perez and Valenzuela, according to officials, are known to be in the U.S. illegally, and based on information, officials now believe Kamila's safety could be at significant risk. It is believed that Perez has fled to Mexico with Kamila, accompanied by Valenzuela.
Valenzuela is described by Hayden Police has having two distinct tattoos. One tattoo is on his left forearm, and consist of what appears to be a saint with a stack of money under hom. Another is on his right arm, which consist of a crown with the initials "JM" next to it.
Anyone with information should call Hayden Police immediately.