Queen Creek firefighter hurt responding to house fire
QUEEN CREEK, Ariz. - A Queen Creek firefighter was hurt while battling an early morning house fire on Sunday.
The fire broke out in a neighborhood just north of Ocotillo Road and Crismon, city officials said.
The residents had already evacuated inside by the time first responders arrived.
"One QC firefighter sustained minor injuries and was transported as a precaution," authorities said on Twitter.
The fire is now under control. Gilbert and Mesa firefighters also helped with the incident.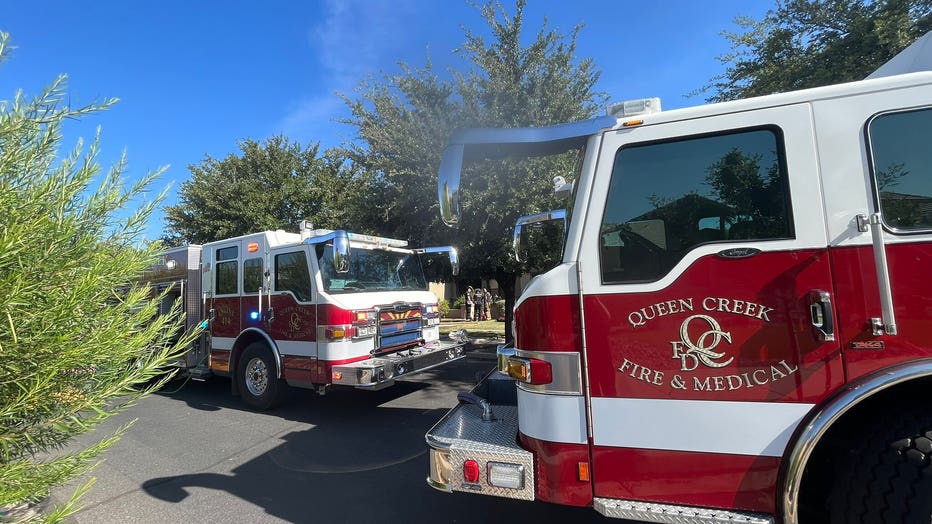 The scene of a house fire in Queen Creek.
Where the fire sparked: