Rep. James Comer says two county attorneys have asked him how they can 'go after the Bidens'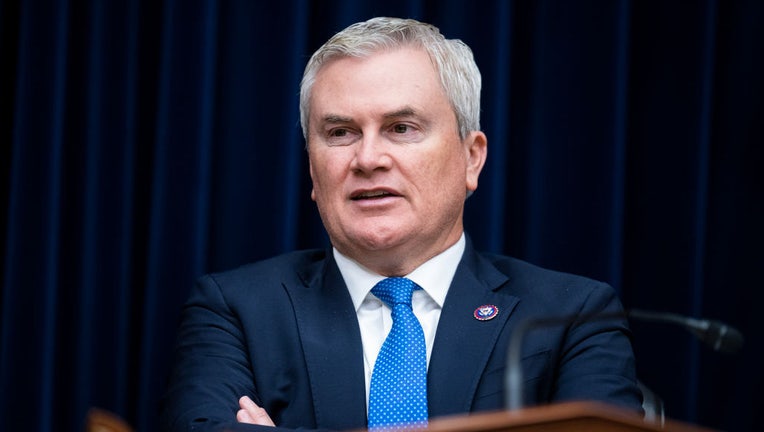 article
Rep. James Comer, R-Ky., said that two county attorneys from Tennessee and Kentucky have asked him how they can "go after" the Biden's following Former President Trump's indictment.
Comer made the comments on Wednesday on Fox & Friends.
"And I'll tell you, one of the things that I don't think it's been picked up a lot that's going to be a problem. And I had two calls yesterday, one from a county attorney in Kentucky and one from a county attorney in Tennessee. They were Republican, obviously, both states are heavily Republican. They want to know if there are ways they can go after the Biden's now," Comer said.
He added that the Democrats have "opened a can of worms."
TRUMP ARRAIGNMENT VIEWERS NOTICE BLONDE OFFICER WHILE WAITING FOR EVENTS TO UNFOLD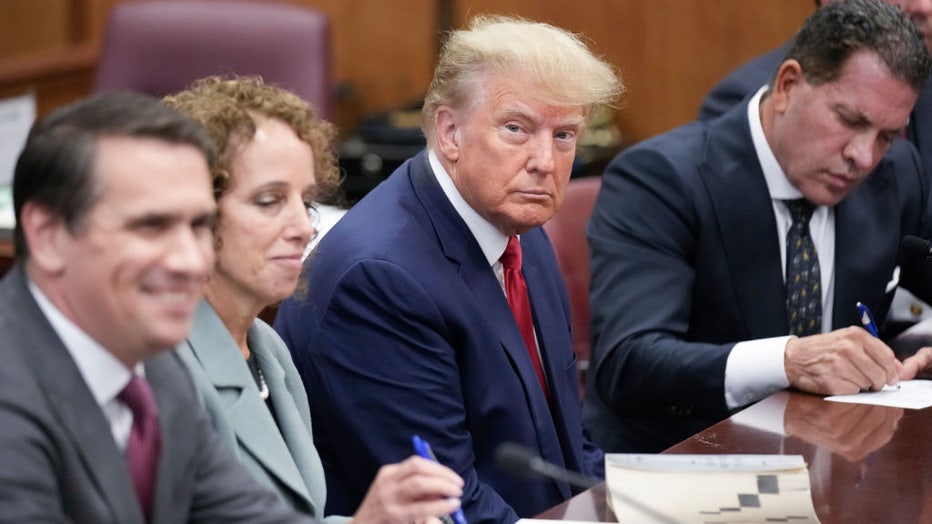 Flanked by attorneys, former U.S. President Donald Trump appears in the courtroom for his arraignment proceeding at Manhattan Criminal Court on April 4, 2023, in New York City. (Seth Wenig-Pool/Getty Images)
"They've set precedents now that we can't go back on. And now we're going to see a judicial system that's already bogged down with doing what they're supposed to do, and that's going after real criminals, people that are committing real crimes, burglaries, rape, robberies, things like that. And now you're going to start having ambitious political people like Alvin Bragg try to make a name for themselves and go after big pie-in-the-sky federal cases. And it's just not a good path that we need to go forward on in our judiciary," Comer said.
Trump pleaded not guilty to 34 counts of falsifying business records in the first degree on Tuesday.
The falsifying records charge is typically considered a misdemeanor, but rises to a felony when a defendant's "intent to defraud includes an intent to commit another crime or to aid or conceal the commission thereof."
During a press conference on Tuesday afternoon, Manhattan District Attorney Alvin Bragg was asked why the second alleged concealed crime wasn't specified in the indictment.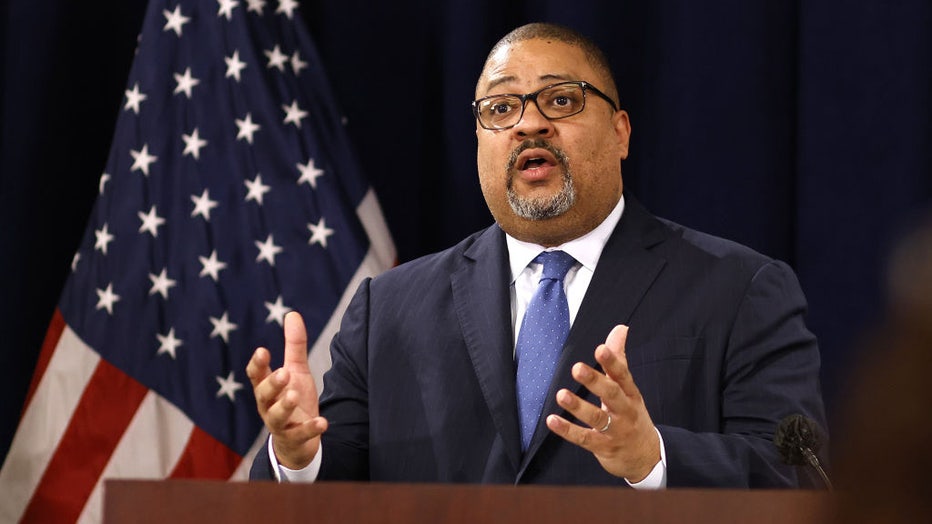 Manhattan District Attorney Alvin Bragg speaks during a press conference following the arraignment of former U.S. President Donald Trump April 4, 2023 in New York City. (Kena Betancur/Getty Images)
TRUMP SLAMS BRAGG AFTER PLEADING NOT GUILTY: 'I NEVER THOUGHT ANYTHING LIKE THIS COULD HAPPEN IN AMERICA'
"Let me say as an initial matter that the indictment doesn't specify it because the law does not so require. In my remarks, I mentioned a couple of laws which I will highlight again now," Bragg said. "The first is New York state election law, which makes it a crime to conspire to promote a candidacy by unlawful means. I further indicated a number of unlawful means, including additional false statements, including statements that were planned to be made to tax authorities. I also noted the federal election law cap on contribution limits."
Bragg is also accusing Trump and his associates of using a "catch and kill" scheme to possibly bury potentially damaging information that came ahead of the election in 2016.
"Trump then went to great lengths to hide this conduct, causing dozens of false entries in business records to conceal criminal activity, including attempts to violate state and federal election laws," Bragg alleged. "In total, 34 false entries were made in New York business records to conceal the initial covert $130,000 payment."
Fox News' Paul Best, Danielle Wallace and Emma Colton contributed to this report.