Rosenberg, Texas, Denny's crash: 23 injured after SUV crashes into restaurant on Southwest Freeway
ROSENBERG, Texas - Nearly two dozen people were injured when an SUV crashed into a Denny's restaurant in Rosenberg, police say.
The crash occurred around 11:22 a.m. Monday at 27960 Southwest Freeway.
FOX 26 Houston is now on the FOX LOCAL app available through Apple TV, Amazon FireTV, Roku and Google Android TV!
According to Rosenberg PD, the vehicle, a maroon Jeep SUV, driven by a 30-year-old man, crashed into the south wall of the restaurant, injuring 23 people inside.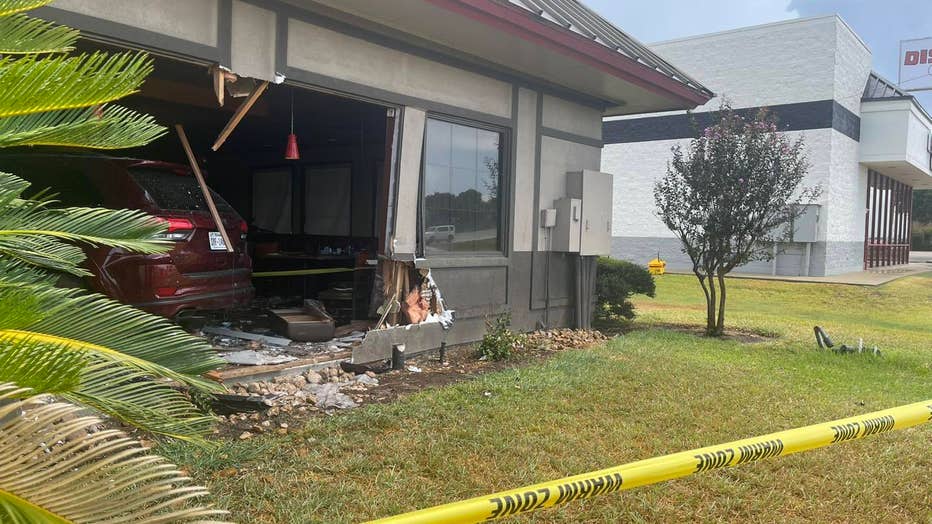 Crash at Dennys (Photo: Rosenberg Police Department)
Officials say their injuries range from minor cuts to severe injuries, but none of the injuries appear to be life-threatening. Everyone was reportedly conscious at the time they were taken to the hospital. Those injured range in age from 12 to 60-years-old.
Police say the driver of the vehicle was not injured.
The cause of the crash is under investigation.
Police say the public should expect delays and avoid the area if possible.
This is a developing story. Check back for updates.