Scammers may be targeting your smart TV, BBB warns: 'Don't fall for it'
ARLINGTON COUNTY, Va. - You open a streaming service on your smart TV, but this time, you can't log in. Instead, a pop-up appears, telling you there is a problem with your device or your streaming subscription. You need to call a phone number or visit a website to fix it.
Don't fall for it.
The Better Business Bureau (BBB) has issued a warning about scammers who are targeting victims through any device connected to the internet – and a TV is no exception. 
According to the agency, the BBB Scam Tracker has seen an influx of reports about scammers catching people off guard with pop-ups on their smart TVs. 
"Their objective is to steal your personal information and money," the BBB warned. "Don't fall for it."
Smart TV scams on the rise
The BBB revealed that sometimes scammers ask the victim to "fix" the issue by paying them in gift cards. 
One consumer reported that after calling a number that appeared in a pop-up on their smart TV, a scammer instructed them to purchase three $100 Xbox gift cards to add "anti-hacking protection" to their account. After buying the gift cards and contacting the number again, it became clear to the individual that they were dealing with scammers.
How to avoid smart TV scams
The BBB is urging people to double-check any fees you have to pay. If scammers ask you to pay an activation fee, antivirus protection fee, or any other kind of fee, do some research beforehand. 
In some cases, the BBB said scammers claim you need to pay an activation fee to start using your streaming service like Roku. However, a quick online search can reveal that Roku never charges activation or registration fees.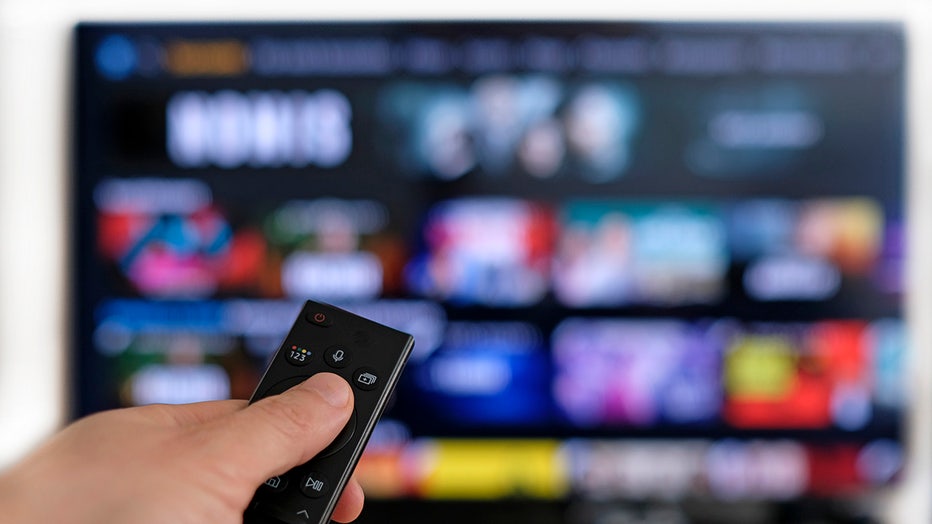 File image (Rainer Puster / iStock / Getty Images Plus)
In addition, the BBB is advising people not to fall for fake websites. Scammers create imitation websites using URLs that are just a letter or two different from the real website. Make sure to double-check your URL and avoid clicking on links in pop-ups. Instead, type web URLs directly into your browser. 
RELATED: FTC wants to make it easier to cancel free trials and subscription plans
If a "customer service" phone number appears in a pop-up, double-check the number before you call. The BBB said to contact a streaming service or the TV manufacturer's website to find their customer support number. 
The BBB also advised never letting anyone control your device remotely. Scammers usually ask for remote computer access, but they could also ask for access to your smart TV. Don't ever give control of your device to a stranger.
Scammers are also cloning their voice
According to the Federal Trade Commission, scammers often ask for money in different ways, such as wiring money, sending cryptocurrency, or buying gift cards – ways that make it hard to get your money back.
Last week, the FTC issued an alert about voice cloning, in which an actor uses AI to fool the person on the other end of the phone line. 
RELATED: Panicked call from a relative could be scammers cloning their voice, FTC warns
The federal agency shared a scenario in which the victim gets a call with "a panicked voice on the line" from someone who sounds like their grandson. The caller says they have wrecked their car and landed in jail, but can be helped by being sent money. 
Although it may sound just like that relative or friend, the FTC says consumers should know about the possibility of voice cloning by scammers.
"All he needs is a short audio clip of your family member's voice — which he could get from content posted online — and a voice-cloning program," the FTC said in its notice. "When the scammer calls you, he'll sound just like your loved one."
This story was reported from Los Angeles.