Slain Missouri doctor left behind pregnant fiancée; family says they have been left 'in the dark'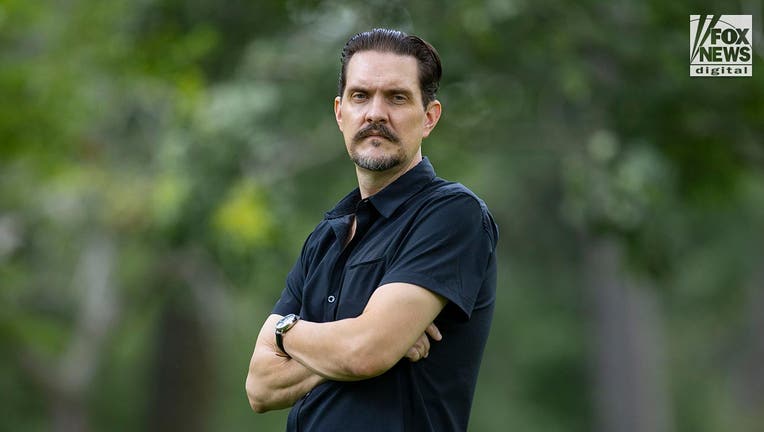 article
EXCLUSIVE DETAILS: The family of slain Missouri ER doctor and crypto-millionaire John Forsyth say they have been kept completely "in the dark" aside from a mystifying statement from law enforcement. 
"The Missouri state police told us, 'We know more than you think we do,'" Forsyth's brother Richard Forsyth told Fox News Digital. "We are mad we are being kept so in the dark."
The doctor's body was found with a gunshot wound floating in an Arkansas lake in the Ozarks nine days after he vanished, with the family saying he had told them in the past he "might be in danger." Although detectives interviewed Richard for two hours Tuesday, they did not share any details, he said.
Forsyth disappeared May 21 after wrapping up a hospital shift in Cassville, Missouri, a town of 3,100.
MISSING MISSOURI DOCTOR FOUND DEAD IN LAKE FROM GUNSHOT AFTER PREVIOUS KIDNAPPING REVEALED
The cryptic statement that has led to more questions than answers appears to be in keeping with the secretive life of the eccentric ER physician, whose bizarre demise echoes a plot line from the Netflix crime thriller "Ozark."
A proposal and a baby on the way
The beloved ER physician's fiancée, a nurse he worked with, is eight months pregnant with the couple's first child, a source told Fox News Digital, which is withholding her name to protect her privacy.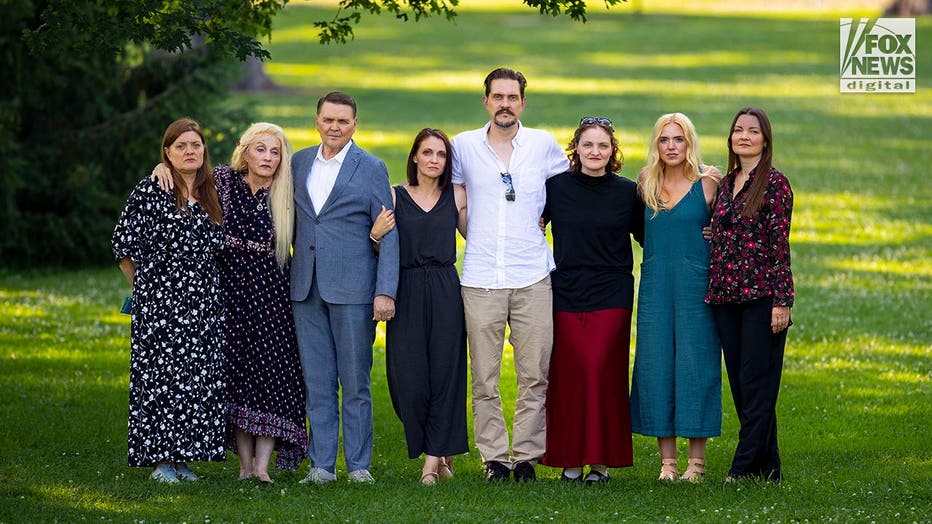 The Forsyth family poses for a photograph in Springfield, Missouri. (Mega for Fox News Digital)
Most of his family did not know he had gotten engaged, and none had met the mother of his child until after his May 21 disappearance.
He finalized his divorce from his ex-wife in May with an order to pay about $19,000 a month in alimony and child support, which he did not contest, court records show. The doting father has eight children, seven of whom he shares with his ex-wife.
MISSOURI ER DOCTOR WHO VANISHED 3 DAYS AFTER PROPOSING TO FIANCEE FOUND DEAD
Forsyth's father, Robert Forsyth, who spoke publicly for the first time to Fox News Digital, said the loss is especially tragic for his son's betrothed, whose child will never meet him.
"I have never cried and prayed so much as the last two weeks. It's just been wrenching," said the 76-year-old neuropsychologist. "They were planning their wedding." Robert only learned of the proposal and pregnancy after the tragedy.
A public vigil will be held June 8 at Monett City Park in Missouri.
The disappearance
Forsyth, who often worked 80 hours a week, wrapped up his 12-hour shift May 21 at Mercy Hospital.
He texted his fiancée that he would see her in "a little bit" at about 7 a.m. then abruptly stopped responding, Cassville Police Det. Stuart Lombard previously told Fox News Digital.
He was captured on security footage heading toward his luxury RV, a Thor Motor Coach Challenger whose base model retails for $260,000.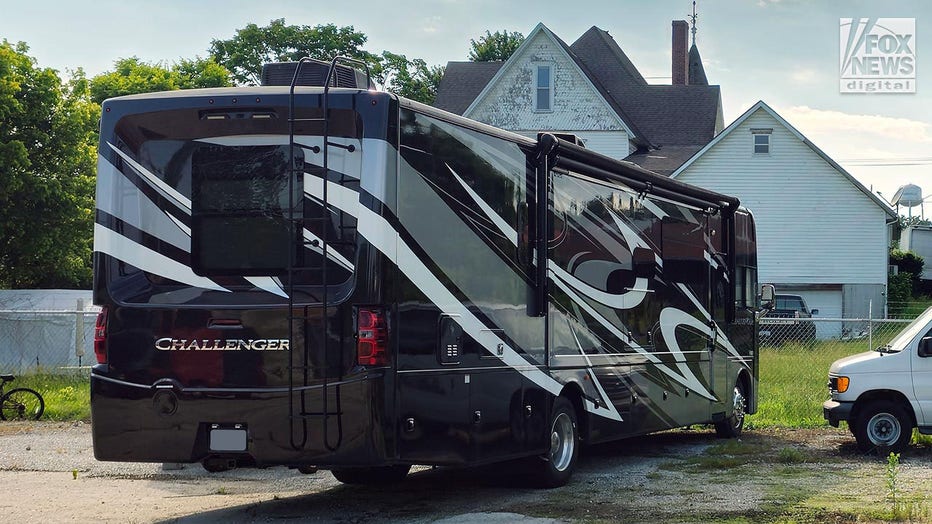 A luxury RV sits in a Barry County Sheriff's impound lot in Cassville, Missouri, June 1, 2023. The vehicle is believed to be the RV where Dr. John Forsyth would sleep in by Mercy Hospital where he worked. Dr. Forsyth was found dead of a gun shot woun
Forsyth lived more than an hour away and stayed in the RV during his punishing shifts.
PUBLIC SCHOOL EMPLOYEE WANTED FOR KIDNAPPING TAKES COPS ON HIGH-SPEED CHASE SPANNING MULTIPLE COUNTIES: POLICE
At 7:12 a.m., a dark sedan was captured on grainy security footage pulling into the parking lot of the Cassville Aquatic Center about 1 mile from the hospital, according to Lombard. Three minutes later, a white SUV pulled up alongside the sedan then departed.
Benton County Sheriff divers search Beaver Lake in Rogers, Arkansas, Friday, June 2, 2023. The body of Dr. John Forsyth who was found in the lake on Tuesday.
A man police suspect was Forsyth can be seen walking around 10 to 15 minutes later.
He was due back at the hospital at 7 p.m. but never showed up. His Acura was found that night, hidden near a waste facility about 700 feet from the aquatic center's entrance. 
He had left his possessions, including his wallet, U.S. passport, five phones and his laptop, in his unlocked RV and car. His stethoscope dangled from the rearview mirror of his car.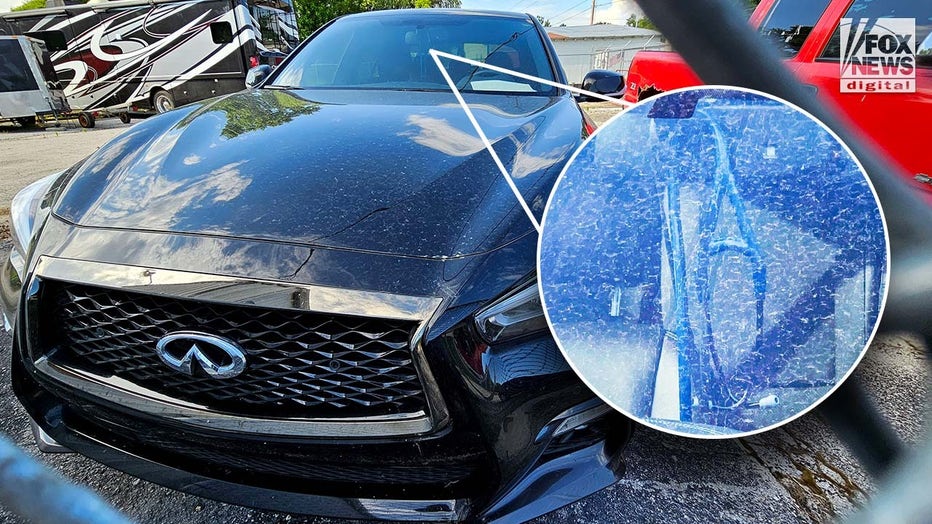 An inset shows a stethoscope hanging from the rearview mirror or Dr. Forsyth's car. (Mega for Fox News Digital)
After nine frantic days of searching for the missing father, a kayaker found his body in Beaver Lake, about 25 miles south of Cassville.
"So he goes down to Beaver Lake when he hasn't slept all night, he doesn't have a car, and he doesn't have a cellphone," Richard Forsyth said. "It doesn't make any sense. There's no way he went of his own accord."
Red flags
Forsyth was kidnapped and then released in Feb. 2022, according to his brother and father, who only learned of the abduction after he went missing again.
"It was cold. He was zip-tied. He was made to feel very unsafe and taken on a car ride with some people to a bridge and was threatened," said Richard, who created a cryptocurrency called Onfo with his brother.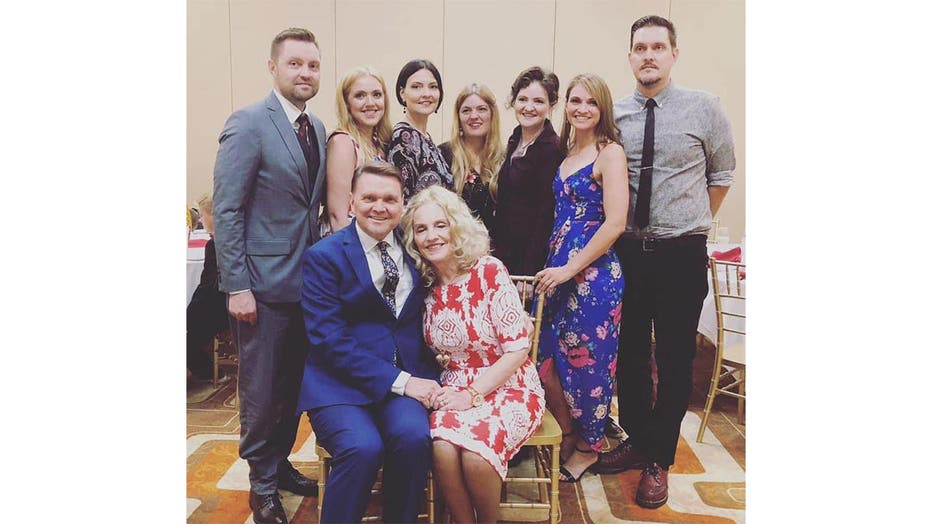 An undated family photo shows parents, Robert and Dixie Forsyth, seated, with their children standing behind them, far left, son, Dr. John Forsyth, and far right, son, Robert Forsyth. (Provided to Fox News Digital)
The person who told them about the kidnapping said Forsyth did not report the harrowing ordeal to protect those close to him but said it was somehow related to cryptocurrency.
"Many times he mentioned he might be in danger," Richard said. "But it was always really vague." 
TEXAS WOMAN SAYS SHE'S CHICAGO MISSING CHILD FROM OVER 20 YEARS AGO: REPORTS
Robert added that his son told him he had "made some enemies" and "would imply there are people who don't like what I'm doing" but he did not elaborate. 
His son's two obsessions from a young age were medicine and mathematics, which he studied as an undergraduate before receiving his medical degree from Ross University School of Medicine. 
Onfo a 'revolution' in cryptocurrency
In an interview with Forbes in 2020, Forsyth talked about investing in bitcoin early on, which had made him a millionaire.
"It became obvious to me that math-based currencies (like bitcoin) would eventually supplant sovereign notes," he told the business magazine. "I mined bitcoin and litecoin very early on and held onto them. The massive appreciation of those assets allowed me to invest in other cryptocurrency technology which ultimately led to the development of Onfo."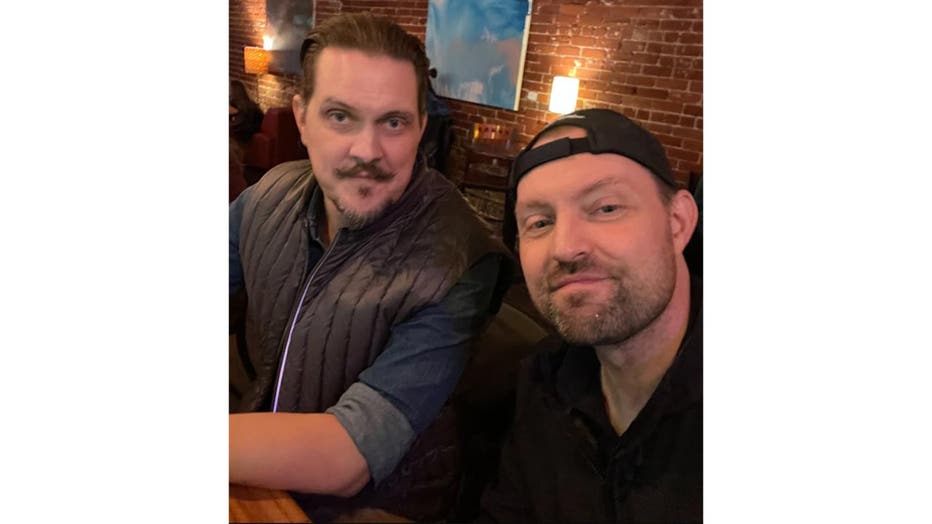 An undated selfie of brothers Richard and Dr. John Forsyth provided to Fox News Digital. (Provided to Fox News Digital)
Richard said Onfo is a purely philanthropic venture. He called it a cryptocurrency designed to be accessible to the masses unlike bitcoin, which must be bought or mined.
With Onfo, users sign up with a referral code and earn cryptocurrency by sharing that code with others. The more the user grows the network, the more they earn, but the digital currency, one of approximately 22,000, remains obscure.
At one point the Onfo website went dark, and there were other hiccups in the endeavor, which had rankled some users, Richard said.
"People were angry at us for a variety of reasons," he added. "We were trying to innovate, we were trying to do something new. In any finance-related business, you get a lot of malice in a concentrated form."
The three agencies investigating Forsyth's murder – the Missouri State Highway Patrol, the Benton County Sheriff's Office in Arkansas and the Cassville Police Department – did not return requests for comment. 
CLICK HERE TO GET THE FOX NEWS APP
Forsyth's ex-wife and fiancée declined to talk to Fox News Digital.
Read more of this story from FOX News.