Suspect who shot at Phoenix officers arrested after hours-long standoff: police
PHOENIX - A suspect who fired multiple gunshots at Phoenix Police officers was arrested on May 24 after an hours-long standoff, the department said.
At 3 p.m., Sgt. Andy Williams said officers responded to reports of a robbery of a person in a car near 32nd Street and Union Hills Drive. A sergeant was on the scene immediately and saw a man leaving the area. Police then set up a perimeter and searched a nearby neighborhood with the assistance of a K9.
As officers were searching, the suspect, identified as 25-year-old Jose Samaniego Chacon Jr., fired multiple rounds at officers who returned fire at the suspect. A Phoenix Police lieutenant was injured by shrapnel during the shooting. He was treated at the scene.
A special assignments unit arrived at the scene to negotiate with the suspect.
"After several hours, the suspect surrendered and was taken into custody," Sgt. Williams said.
Chacon Jr. was hospitalized before being booked into jail. He is accused of multiple charges, including aggravated assault, burglary, and attempted armed robbery.
Police said the residents of the home that the suspect broke into were not home.
A neighbor shared a cell phone video they took while waiting on the side of the street as shots rang out. 
"My neighbor right kitty-corner to me, he was in his office. He counted 53 shots, and he thought it was over, and more shots came on," said a neighbor, Mike Kusmit.
He says the homeowner is away on vacation.
"Garage door was blown open trying to get the robot in, so they put gas in the house. They kept firing, at all the windows. They're all shot," he said.
Shannon Kusmit, Mike's daughter, adds, "He has a beautiful house that he has remodeled, I feel very sad his house is completely destroyed, I'm really glad the officers weren't hurt. The canines didn't get hurt."
She and her father were inside his truck during the shooting.
"Just crazy that it happened on this street," Shannon said.
On June 7, bodycam footage of the incident was released.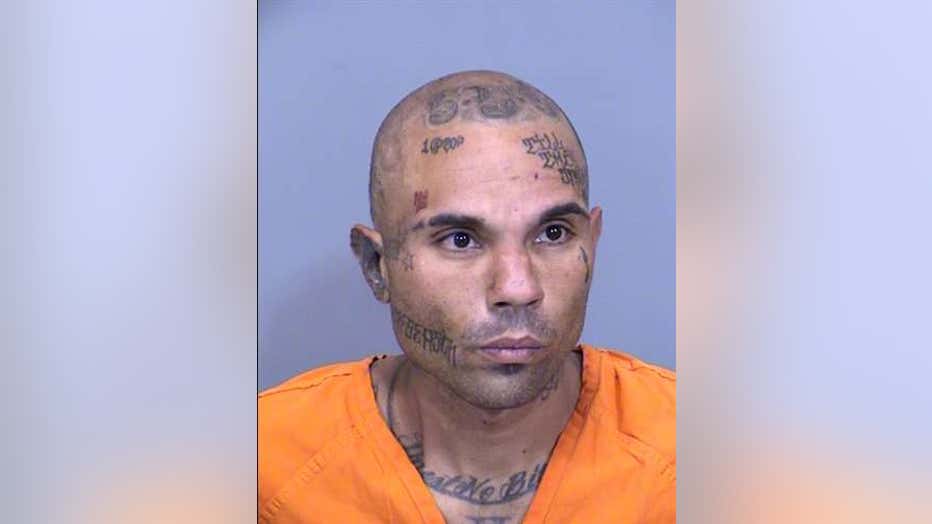 Jose Samaniego Chacon Jr.
Previous reports: