Woman shot after pointing gun at Phoenix officer, police say
PHOENIX - A woman was hospitalized after she was shot by police in Phoenix on May 22 and about 2 weeks later, body cam footage was released.
Officers responded to reports of a suspicious vehicle at around 7:30 p.m. on May 22 near 19th Avenue and Bell Road. When they got there, police found the vehicle in question and tried to pull it over, but the driver fled, police said.
An officer deployed a grappler near 19th Avenue and Phelps Road, stopping the vehicle.
"Once the vehicle was stopped, officers positioned themselves around the vehicle. Officers gave multiple commands for the woman to show her hands and turn off the car.  The woman did not comply and produced an object perceived to be a handgun and pointed it at an officer. This is when multiple officers discharged their firearms," police said in a statement on June 5.
The department further explained, "After the shooting, the woman was ordered to show her hands and did not fully comply. An officer deployed two rounds from a less lethal 40 mm launcher at the driver's window to remove the glass giving officers a clearer view of the woman."
The woman, 40-year-old Melissa Ann Larue, was released from the hospital on May 26 after she sustained serious injuries from the shooting and was booked on suspicion of aggravated assault, among other accusations.
As for the weapon in question, police said, "The object believed to be a handgun that the woman had was found on scene. It was later determined to be a butane lighter resembling a handgun."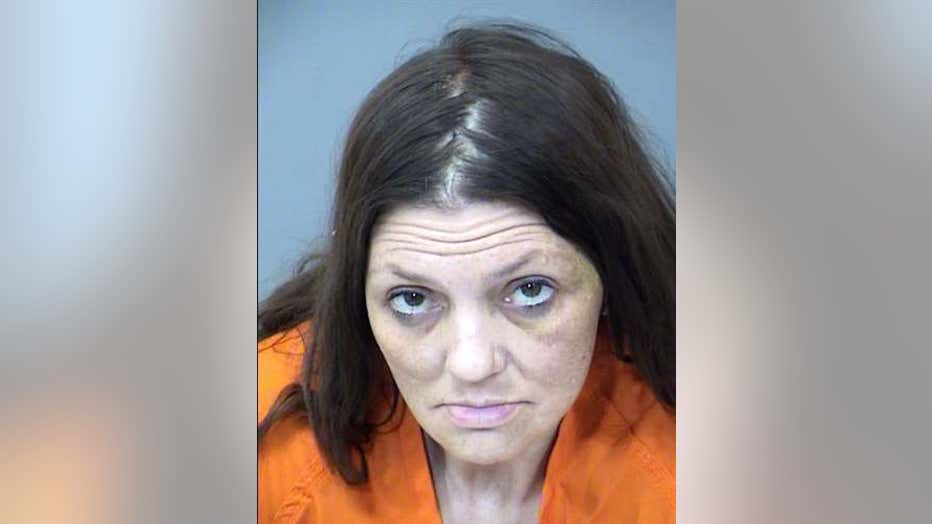 No officers were hurt.
You can read more about this case + watch the body cam footage here.
Area of where the shooting happened: