SUV appears to rear-end 18-wheeler in Phoenix, sending driver to the hospital
PHOENIX - A driver is going to be OK after a crash involving an 18-wheeler in Phoenix on Wednesday afternoon.
The crash happened in the intersection of 43rd Avenue and Camelback Road around 1:30 p.m. It appears the driver of an SUV rear-ended the truck.
The driver in the SUV is going to be OK and is receiving treatment at the hospital, says Phoenix Police Sgt. Robert Scherer.
The investigation into the crash and what caused it is ongoing.
You're asked to avoid the area due to road closures as the investigation wraps up.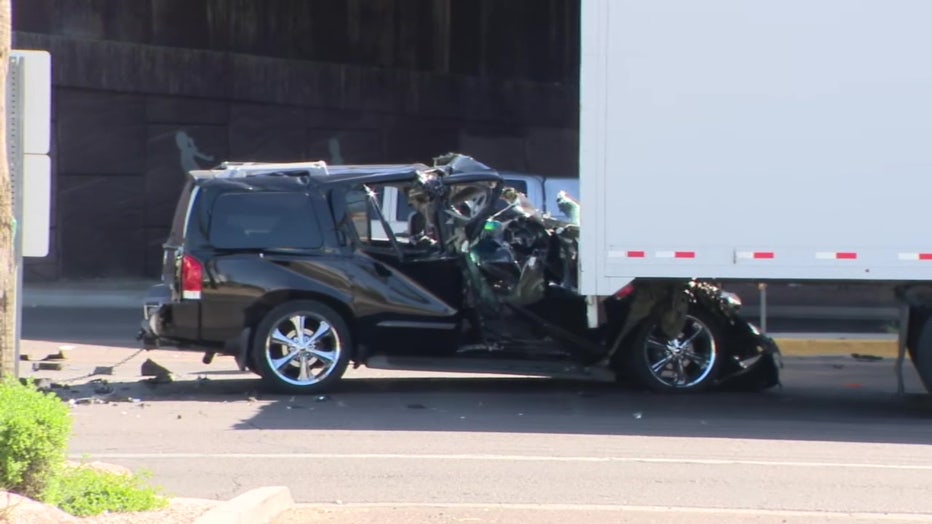 Area of where the crash happened: