Taylor Swift fans take Ticketmaster to court over concert ticketing fiasco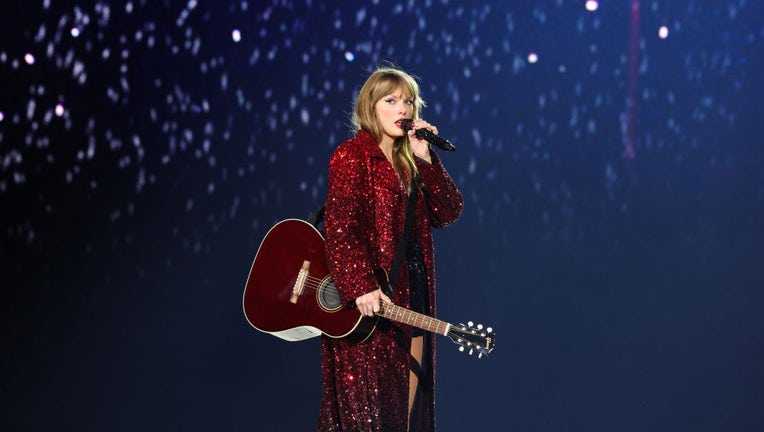 article
LOS ANGELES - A hearing was held Monday in Los Angeles for fans suing Ticketmaster over the spectacular breakdown during a sale of Taylor Swift concert tickets last year. 
Ticketmaster's site crashed in mid-November during a presale event for Swift's "Eras" stadium tour. The company said its site was overwhelmed by both fans and attacks from bots, which were posing as consumers in order to scoop up tickets and sell them on secondary sites. Thousands of people lost tickets after waiting for hours in an online queue.
Live Nation's President and Chief Financial Officer Joe Berchtold soon apologized to fans and to Swift, and said the company knows it must do better. The ticketing issues also prompted a Justice Department investigation and congressional hearing. 
But a group of Swift fans later filed a lawsuit against Ticketmaster and its parent company, Live Nation, following the debacle. The lawsuit alleges Ticketmaster engaged in antitrust violations, deceptive practices, fraud, and price-fixing. It also accuses Ticketmaster of encouraging scalpers because the company earns income from fees when tickets are resold on its platform.
Ticketmaster is the world's largest ticket seller, processing 500 million tickets each year in more than 30 countries. Around 70% of tickets for major concert venues in the U.S. are sold through Ticketmaster, according to data in a federal lawsuit filed by consumers last year.
The law firm of Jennifer Kinder, one of the attorneys for the plaintiffs, posted about the first court hearing on Monday morning in Los Angeles and planned a rally by the courthouse. 
"We are building a coalition across interest groups to fight Ticketmaster. We welcome those fighting for antitrust enforcement, accountability in the entertainment industry, the labor rights of creatives, consumer rights & so much more," the law firm wrote on social media. 
Kinder is a self-proclaimed "Swiftie," according to The A.V. Club. The entertainment news site also spoke to two plaintiffs in the case who spent hours waiting for tickets. Others reported horror stories like a fan who said they attempted to purchase multiple times but never received tickets and was still charged $10,000, and fans whose payments were increased after purchasing because of Ticketmaster's dynamic pricing.
RELATED: Taylor Swift responds to Ticketmaster site crash: 'Excruciating for me'
The two plaintiffs said Ticketmaster pushed for the lawsuit to be heard in federal court rather than state court, according to the A.V. Club. The plaintiffs want to return to state court and to go to multiple trials, the outlet reported. 
"This case is not a class action lawsuit, meaning that each Swiftie could get their day in court—all 340-plus of them," the A.V. Club reported.
Ticketmaster did not immediately respond to a request for comment. 
The Justice Department allowed Live Nation and Ticketmaster to merge in 2010 as long as Live Nation agreed not to retaliate against concert venues for using other ticket companies for 10 years.
In 2019, the department investigated and found that Live Nation had "repeatedly" violated that agreement. It extended the prohibition on retaliating against concert venues to 2025.
Sen. Mike Lee, a Utah Republican, said in late January that the Justice Department is again investigating Live Nation after the Swift ticket fiasco. At this point, he said, Congress should be asking if the department was right to allow the merger to go ahead in the first place.
"It's very important that we maintain fair, free, open and even fierce competition," Lee said. "It increases quality and it reduces price. We want those things to happen.""
This story was reported from Cincinnati. The Associated Press contributed.