Teen couldn't afford flowers for girlfriend, clips and makes 'ratchet bouquet'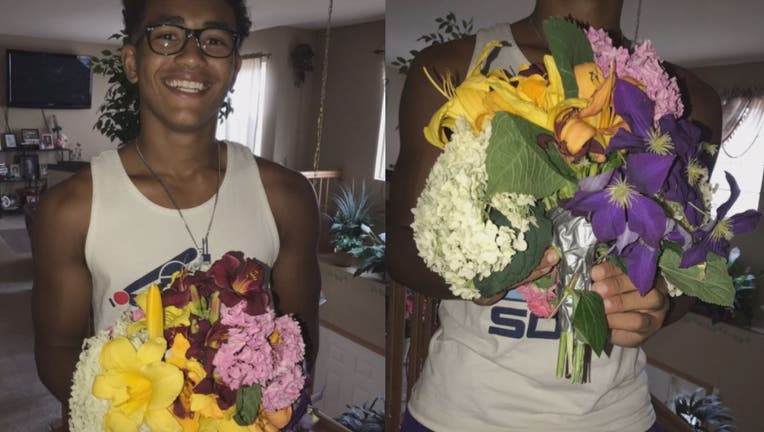 article
A teen unable to afford a bouquet for his girlfriend's anniversary gift clipped flowers from his garden instead.
Our hats go off to 17-year-old Zach for showing the internet that love doesn't cost a thing! And his sweet gesture went viral too-- totally unplanned!
It's natural to want to buy nice things for your significant other but sometimes money can be an issue. But for some, like Zach, it's never a problem.
Zach and his girlfriend Samantha,18, were approaching their two year anniversary as reported by Buzzfeed-- so cute-- but with sports and school consuming Zach's time, funds were a bit tight.
Nevertheless, he still wanted to do something special for his favorite gal.
So he seized the opportunity to personally clip flowers from his garden and a nearby field. Of course he only picked the prettiest ones! And to seal the deal, he duct tapped the "ratchet bouquet"-- perfection!
Samantha tweeted pictures of her beau and the flowers. The caption read, "He said "I'm so broke so I went around cutting flowers to make you a ghetto bouquet."
Naturally, social media lost it! Because sure you can buy any old bouquet but chances are it's not wrapped in love aka duct tape.
Fells, take notes!
Happy Anniversary Zach and Samantha.