Tenn. firefighter climbs stair machine to honor 9/11 victims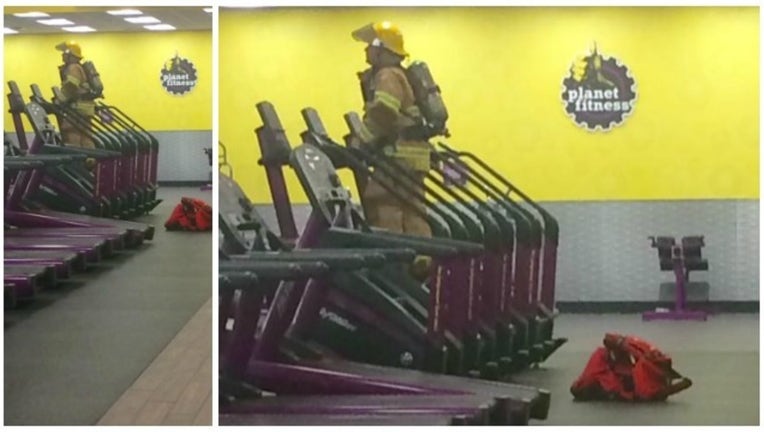 article
MARYVILLE, Tenn. - A woman was brought to tears witnessing a fireman honor the lives lost on 9/11 at a gym in Maryville, Tennessee.
Lezlie Bauler said she was working at Planet Fitness on Sunday, as the U.S. marked the 15th anniversary of 9/11, when a firefighter in full uniform came up to her.
"This man asked if it was okay for him to climb 110 sets, fully suited, of stairs in honor of his fallen brothers and sisters for 9/11," Bauler said on Facebook.
Bauler replied "yes sir" and said the tribute brought her to tears.
"Thank you for your services," Bauler said.
Bauler took a picture of the man on the Stairmaster and shared the image on Facebook. Her post quickly went viral, with more than 137,000 shares.
Nearly 3,000 people died when terrorists slammed hijacked planes into the World Trade Center, the Pentagon and a field near Shanksville, Pennsylvania, on Sept. 11, 2001.
Organizers estimated 8,000 people gathered Sunday at the lower Manhattan spot where the twin towers once stood. They listened to the nearly four-hour recitation of the names of those killed.
The Associated Press contributed to this article