DPS: Wrong way driver continues after pit maneuver spins car, then continues for miles and crashes
SCOTTSDALE, Ariz. - A driver fleeing from a trooper was spun out by a pit maneuver, started driving the wrong way on Loop 101, and then crashed into several cars Tuesday afternoon in Scottsdale, DPS said.
At around 4:20 p.m. on Aug. 29, an Arizona Department of Public Safety trooper was driving northbound on Loop 101 and reportedly saw a driver make an unknown traffic violation near Chaparral Road.
The trooper tried pulling the driver over, but they kept on going. That's when a pursuit began.
The driver was reportedly driving recklessly, so the trooper did a pit maneuver about two miles north of Chaparral Road. The car spun around facing the wrong way, then kept driving in the wrong direction in northbound lanes back to Chaparral Road.
That's where the driver reportedly crashed into several cars.
Several people were hurt, including the suspect. No troopers were hurt.
DPS says the suspect, 52-year-old Adam Christopher Wanko, will face charges after being released from the hospital.
Traffic was backed up for miles in southbound lanes due to the investigation in northbound lanes, but traffic is moving again.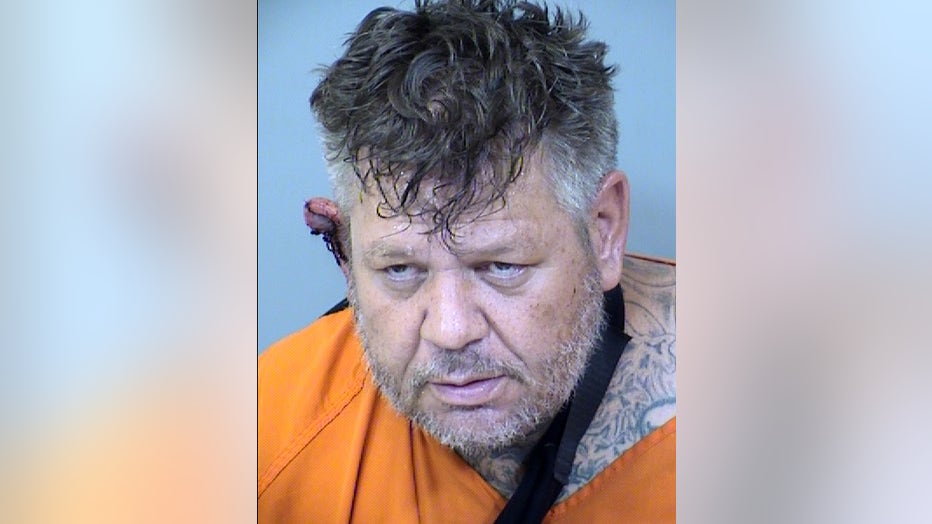 Witnesses recall what happened
"It was a man driving the vehicle. I looked at him and it was really strange. He looked very calm. He was just in there driving really fast, and then I just thought 'nothing good is coming from this,'" Dimitri Papadimos, a witness, said. "I was terrified. This guy was absolutely insane, and I was trying to get as far over to the right because it thought at any moment he could fly back to the middle lane and hit us right on."
Morgan Richards, another witness, saw it all unfold.
"I had a clear shot of the truck and I did see a little bit of another car that was collided with it," she said. "Shortly after that, I see a man crawling out of the window in the flipped truck. As soon as he was out, he had his hands up."
Drivers say the crash took up all the northbound lanes, shoving them to the shoulder once they were able to exit Loop 101.
"I saw the EMT pushing a gurney toward the scene," Richards said. "It went right past my car."
Papadimos is, of course, thankful he was able to make it out safely.
"I saw the pictures that there were several cars hit on and I thought they could have easily been us," he said.
Map of where the crash is at: