Valley police chase ends in crash in Glendale; suspect arrested
PHOENIX - A Valley-wide police pursuit came to an abrupt end on Nov. 10 after a carjacking suspect crashed into another vehicle while on the run from Maricopa County authorities.
The suspect, identified by Goodyear police as 19-year-old Quilon Ivory Dornel Lopez, had reportedly assaulted a woman and stole her car at a hotel near Scottsdale and Indian Bend roads.
Police were trying to locate the victim's vehicle when Lopez allegedly tried to carjack another victim while armed with a gun in a grocery store parking lot. Lopez was unsuccessful and left the area on foot, however, he later stole another vehicle and left the area.
Lopez was then spotted 40 miles away in Goodyear, and after a chase that crossed the Loop 303, the 101 and I-10, he eventually lost control and rear-ended a car near 75th Avenue and Bell Road in Glendale.
Lopez ran away but was later taken into custody by a Goodyear Police K-9. He was taken to the hospital with non-life-threatening injuries.
Lopez has been booked into jail and is accused of multiple charges, including armed robbery, aggravated assault and kidnapping.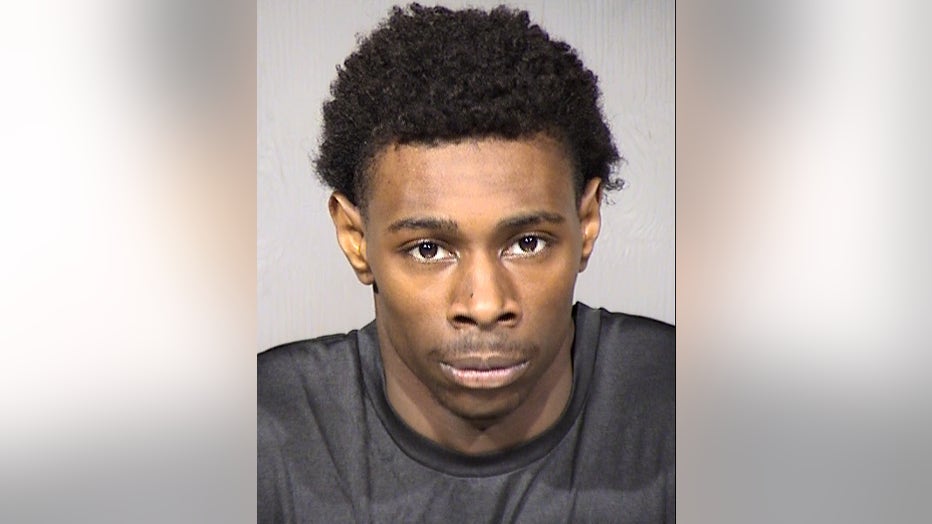 Quilon Ivory Dornel Lopez