Videos show horses in Baltimore streets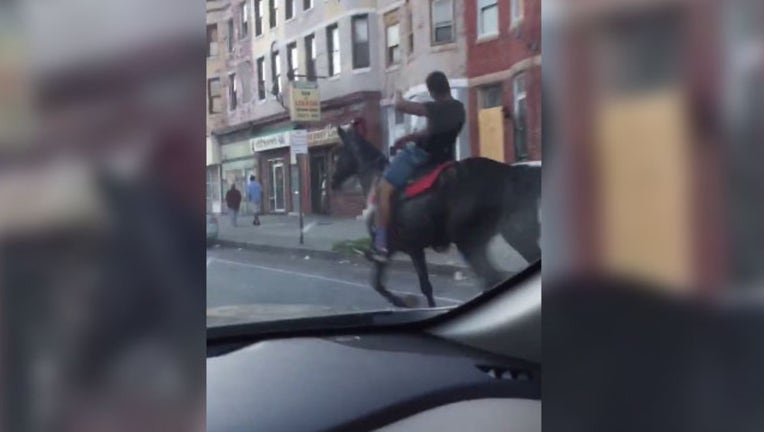 article
BALTIMORE - Videos posted online show horses being ridden through the streets of Baltimore and some say it is in response to the city's crackdown on dirt bikes.
Twitter user @Bmorebizz posted several videos online Sunday showing horses being ridden along areas of Pennsylvania and Fulton Avenues -areas where much of the rioting occurred in April of this year.
In one of the videos, a carriage is being pulled down the streets. In other videos, riders are seen in the street along with dirt bike riders.
In one of the posts, @Bmorebizz says, "These guys are improvising. If they can't ride dirt bikes, they'll take horses #foxy."
Another post says, "If they can't ride bikes, they'll ride horses on Penn and Fulton."