Volunteer team found plane crash near Page within minutes
PAGE, Ariz. - More information is coming out about how a woman was saved from a plane crash after dusk in northern Arizona in September.
A husband and wife were headed to Page and all of the beauty around it like Lake Powell when something happened.
The Federal Aviation Administration says the small plane crashed.
"The pilot was killed but the wife was able to send a text to a friend or family member saying they crashed."
Civil Air Patrol Vice Commander Lt. Colonel John Henderson is with the National Radar Analysis Team.
They're a group of volunteers who, at a moment's notice, can analyze data and create charts to pinpoint crash sites.
"Any time you have a crash and there are survivors, time is of the essence because they can quickly go downhill if too much time goes by. That's why we always try to get a resolution before it goes dark, for instance."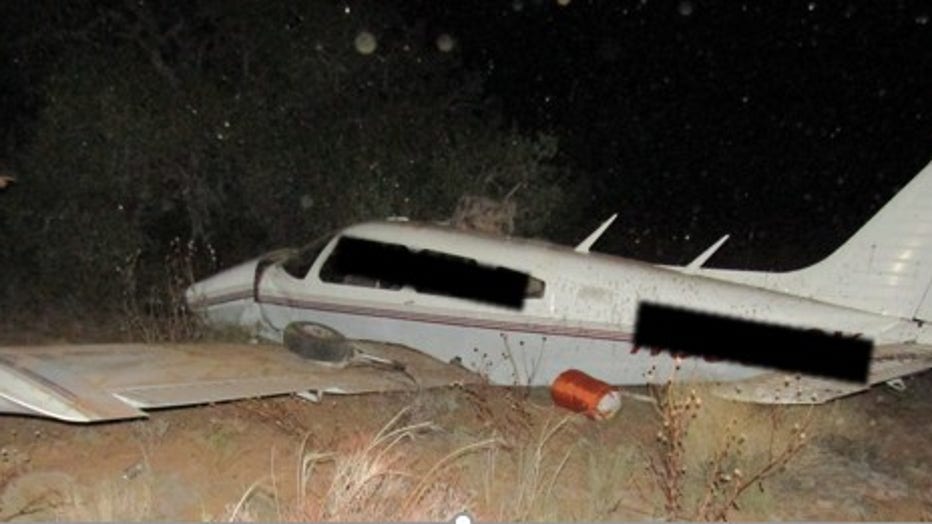 Plane crash site at Paria Plateau (Coconino County Sheriff's Office) (Plane crash site at Paria Plateau)
But it was already dark, meaning visually finding the crash site would be hard. And the clock was ticking. 
Compiling the data, they were able to narrow it down to the Paria Plateau, just to the west of Page. It took the volunteer team of three just seven minutes.
"We tracked the aircraft down to 125 feet above the terrain so we knew right where it was and the rescue helicopter, even though it was after dark, was able to fly directly to the crash site."
A medical helicopter lifted the woman, identified as Uta Persen, to a hospital and safety. Unfortunately, her husband and pilot, Jim Petersen, died.
Three days later, teams were back at the site investigating when they were able to lure a dog back to safety and reunite it with its family.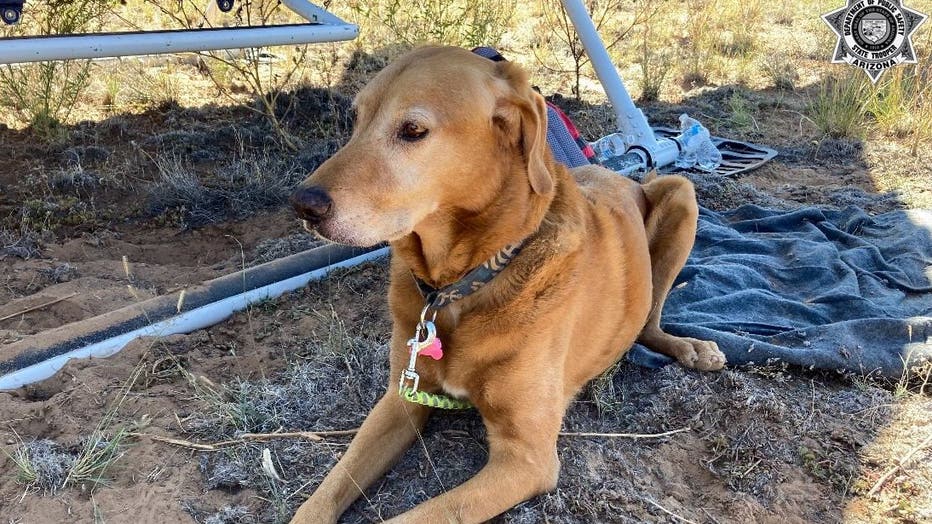 A dog reportedly survived a plane crash in the Arizona wilderness and has since been reunited with family. (Arizona DPS)
Henderson says without his team, and the wife's text for help, it could have taken hours instead of minutes.
The National Radar Analysis Team is relatively new - they just started in 2009. Already, they've been involved in 800 missions and are credited with saving 62 lives.
Related stories
Sign up for FOX 10 email alerts, newsletters
Get breaking news alerts in the FOX 10 News app. It is FREE! Download for Apple iOS or Android.