Westgate Entertainment District hosts Cirque du Soleil-themed workout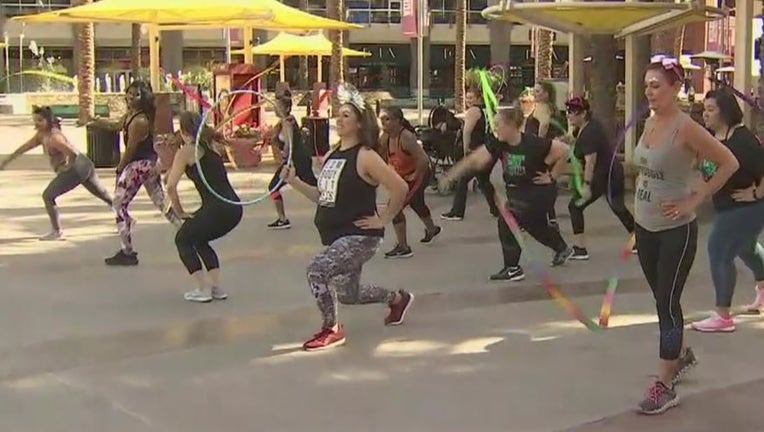 article
GLENDALE, Ariz. (FOX 10) - If you're the kind of person that dreads a boring workout, the Westgate Entertainment District's free fitness series is for you.
Creator Nina Carr says everyone is welcome.
"It's all about fun, family and fitness," she said. "We want to showcase how much fun fitness is, versus feeling like it's a chore."
Each Tuesday night, a certified instructor takes on a group of spirited and energetic class-goers with all different styles of workouts, ranging from Zumba and HIIT to Barre and yoga.
"Wizard of Oz, Harry Potter, 1980s theme... which is always so much fun with the big fros," Carr said. "We've had 70s theme, so that's always fun. Saturday Night Fever, J-LO... I mean, you name it, we'll probably put it on there."
Tonight's class is Cirque-themed as a nod to Cirque du Soleil.
It's fun for the whole family, just ask Hilda Young who's six months pregnant.
"I've noticed that a lot of people get motivated because they see that 'hey, no matter where you are or how far along you are if you're expecting or not, you can still stay active and have fun,'" she said.
Young adds that it's a unique way to be social and get your body moving.
"If you want to experience something where you leave wanting more, you gotta get down here on Tuesday nights," she said.