Woman says Phoenix Police Officer badly hurt her during a traffic stop
PHOENIX - Recently released body camera footage from the Phoenix Police Department shows a traffic stop from Jan. 17 and the woman who was pulled over, Mariah Valenzuela, says she was brutalized by the officer.
Valenzuela and her attorney Brian Foster now plan on to sue the city of Phoenix for the alleged actions of Phoenix Police Officer Michael McGillis.

"He went 0 to 60 in literally 20 seconds. She was calm, she was cooperative, she didn't do or say anything that justified him going absolutely nuts," Foster said.
The Phoenix Police Department said McGillis had no prior documented discipline that the incident was reviewed by the professional standards bureau and no policy violations were found.
The incident happened near 7th Avenue and Indian School Road when McGillis "observed a vehicle driving on the wrong side of the road, in an opposing traffic lane," the department said.
The department further explained the incident saying, "Due to Valenzuela failing to provide her identification as she was legally required to do, despite the three opportunities Officer McGillis provided her, the decision was made to place her under arrest for the misdemeanor violation. Officer McGillis asked Valenzuela to put her hands behind her back. Up to this point, even though she refused to provide her identification, Officer McGillis and Valenzuela had a cordial exchange, and he did not believe she would suddenly become uncooperative. Officer McGillis then attempted to place her in handcuffs."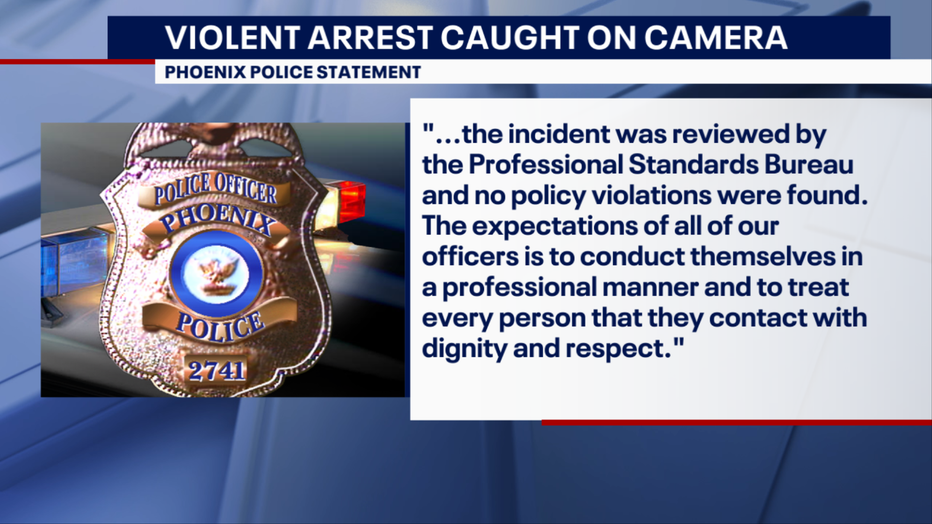 Valenzuela is still facing charges but her misdemeanors were dropped.
James Palestini represented Valenzuela for those dropped charges. "My involvement in this case had to do with misdemeanor DUI which I have been able to get dismissed," he said.
She's still facing felony resisting arrest charges.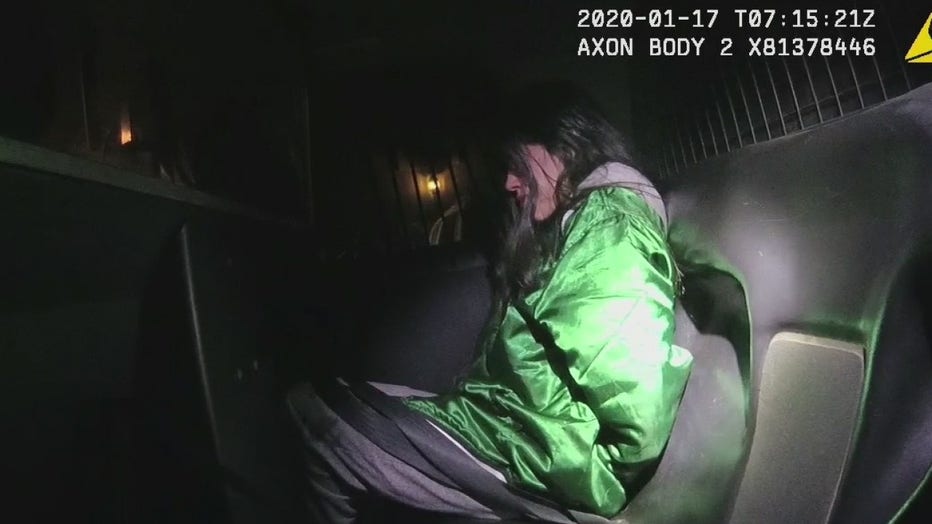 "I'm hoping that the city of Phoenix and situations like this don't occur. I'm looking for a letter of apology, and I'm looking for all charges to be dismissed immediately and I stress immediately with prejudice," Foster said.
Foster said on the night of July 14, the Maricopa County District Attorney's Office announced plans to drop the pending felony charges against Valenzuela.
Foster says the lawsuit against the city will still be filed.
The Phoenix Police Department released a statement about the officer's history with the department saying, "The Phoenix Police Department Professional Standards Bureau evaluated the body worn camera and other evidence, and determined there was no violation of policy on behalf of Officer McGillis. Officer McGillis has no other sustained allegations of misconduct within the last five years."