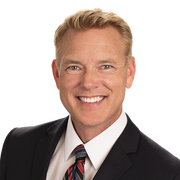 Cory McCloskey
Arizona Morning Weather Anchor
Cory McCloskey has handled the weather duties on FOX 10 Arizona Morning weekdays from 4:30 am to 10 am and during FOX 10 News at Noon since 2001. He not only does the weather but brings a slice of life from around Arizona into each newscast.
His weather career began at WGEM-TV in Quincy, Illinois in 1989. Before that, he spent the 1980s in show business, playing East Coast stages from New York to Washington, and also appeared on NBC's "Another World."
He's provided voice-overs and jingle work for national commercials, and frequently enjoys the privilege of opening a Suns or Diamondbacks game with the national anthem.
Cory and his wife, Mary Jane, live in Scottsdale. Their menagerie includes three daughters, a dog, a cat, and a fish.
The latest from Cory McCloskey
Habitat for Humanity Central Arizona built their first 3D printed house in Tempe.