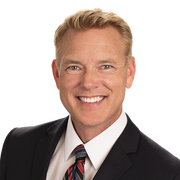 Cory McCloskey
Weather Anchor
Cory McCloskey handles weather duties on FOX 10 News weeknights at 4, 5, 6, 7, 9 and 10pm.  But that's not all.  Every day he hits the road to meet interesting people and share the many events happening throughout the valley.  Cory is no stranger to the station having worked on "FOX 10 AZAM" for more than 20 years before moving to evenings.  
His weather career began at WGEM-TV in Quincy, Illinois in 1989. Before that, he spent the 1980s in show business, playing East Coast stages from New York to Washington, and also appeared on NBC's "Another World."
He's provided voice-overs and jingle work for national commercials, and frequently enjoys the privilege of opening a Suns or Diamondbacks game with the national anthem.
Cory and his wife, Mary Jane, live in Scottsdale. Their menagerie includes three daughters, two grandchildren, a dog, a cat, and a fish.
 
The latest from Cory McCloskey
We're getting ready for Christmas and we know you are too! Click here to learn more about how you could be featured in our 4pm and 5pm newscasts and view our list of top light displays.