Annapolis-native Patriots' Bill Belichick saddened by Capital Gazette shooting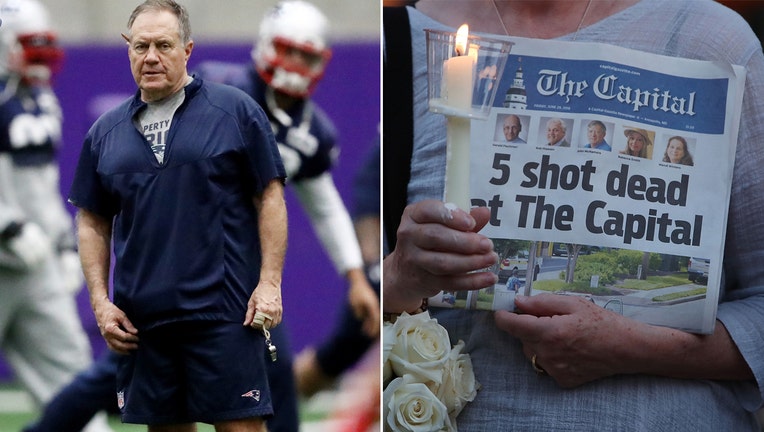 article
ANNAPOLIS, Md. - New England Patriots coach Bill Belichick is expressing sympathy for the families and friends of those killed at the office of the Capital Gazette, which he called his "hometown newspaper."
Though born in Tennessee, Belichick was raised in Annapolis, where his father was an assistant football coach at the U.S. Naval Academy. Belichick graduated from Annapolis High School in 1970.
On Thursday, five employees of The Capital were killed by a gunman who broke into the building, opened fire and was subsequently arrested.
In a statement, Belichick says: "For my entire life, The Capital has been my hometown newspaper. My family and I have enjoyed special relationships with many great people who have worked for the newspaper.
"My heart goes out to the victims, their families and the entire Annapolis community for this terrible and senseless tragedy."