AP Source: Deal close on 4-player trade with Suns, Rockets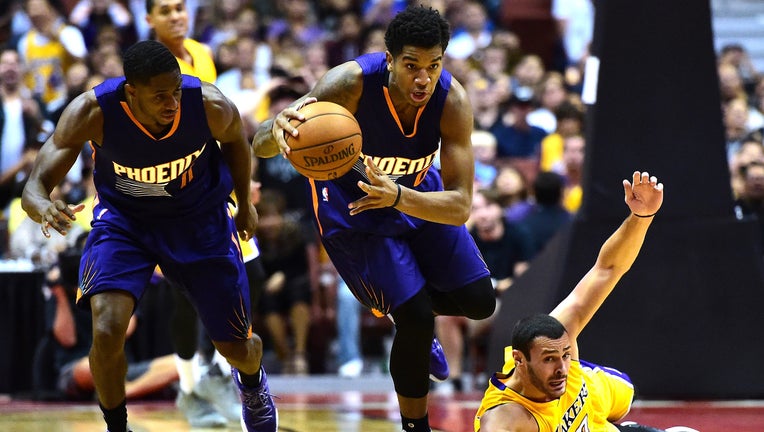 article
PHOENIX (AP) - A person with knowledge of the situation says Phoenix and Houston are close to finalizing a trade that would send forward Ryan Anderson to the Suns and point guard Brandon Knight to the Rockets.
Phoenix also would send former first-round pick forward Marquese Chriss to Houston and the Suns would get guard De'Anthony Melton from the Rockets.
The person asked for anonymity Thursday night because the deal had not been completed.
If the trade goes through as expected, Anderson could be the starting power forward for Phoenix. He averaged 9.3 points last season and has two years left on a four-year, $80 million contract he signed with the Rockets in 2016.
Knight, who appeared to be in line to start at point guard for the Suns after missing last season with a knee injury, figures to see time as a backup to Chris Paul in Houston.
The trade would leave Phoenix searching for a starter at the point guard position with no one on the roster ready to assume that responsibility.
The 6-foot-10 Chriss, the eighth overall pick out of Washington in 2016, had not shown the improvement the Suns had hoped to see. His averaged dropped from 9.2 points as a rookie to 7.7 points last season. But he is just 21 years old.
Melton was a second-round pick out of USC this year who had some good moments in Summer League play.
The deal was first reported by ESPN.