Jackson leads Arizona State in 65-56 win over Stanford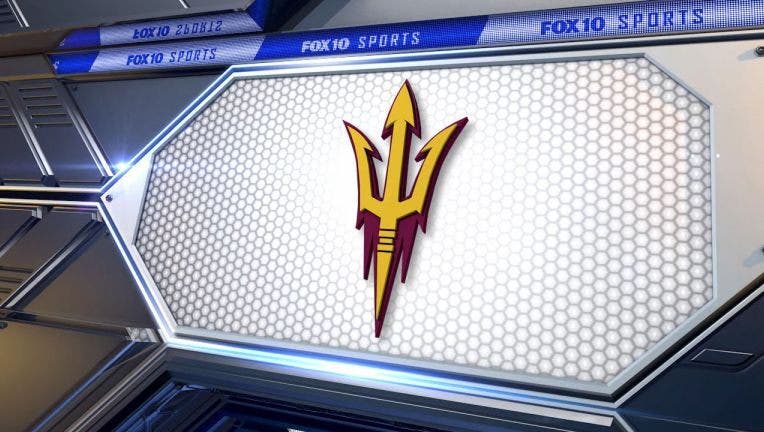 article
TEMPE, Ariz. (AP) - Senior Marreon Jackson scored 18 points in his final home game and Arizona State pulled away from Stanford in the second half to post a 65-56 win Saturday.
Arizona State closed out its regular season with four straight wins and seven victories in its final eight games. The Sun Devils will have a rematch with Stanford in a first-round Pac-12 tournament game Wednesday in Las Vegas.
Arizona State did not score after Kimani Lawrence hit a jumper with 2:07 to go in the first half and Stanford took a 32-30 lead into intermission. Alonzo Gaffney tied the game with a jumper to start the second half and his 3-pointer with 16:41 left put the Sun Devils in front 36-34. Jaiden Delaire answered with a 3 for Stanford, but Jalen Graham put Arizona State in front with a three-point play and DJ Horne and Jackson each scored at the basket for a 43-37 lead.
Brandon Angel's 3 with 6:13 left gave Stanford a brief lead, 52-51, before ASU replied with a 10-0 run.
Jackson hit 8 of 15 from the field and added six rebounds, six assists and six steals to lead Arizona State (14-16, 10-10 Pac-12). Graham added 16 points on 5-of-6 shooting and Horne contributed 12 points with four assists.
Spencer Jones hit 3 of 5 from long range and Angel came off the bench to hit 4 of 5 from 3-point range to each score 14 points for the Cardinals (15-15, 8-12).
Stanford finished its regular season with five straight losses and seven in its final eight games.
More college basketball
CLICK HERE TO GET THE FOX 10 NEWS APP
Tune in to FOX 10 Phoenix for the latest news: