Robert Sarver giving $20K bonuses to Phoenix Suns employees: report
PHOENIX - Former Phoenix Suns owner Robert Sarver is reportedly showing his appreciation to the team's employees after selling the franchise.
According to a report from ESPN's Baxter Holmes, Sarver is giving many full-time Suns employees a $20,000 bonus. He is also donating $5 million to the Suns' charity.
Sarver sold the Suns and Mercury franchises to billionaire mortgage executive Mat Ishbia. Sarver was suspended by the NBA for one year and fined $10 million after an investigation found he had engaged in what the league called "workplace misconduct and organizational deficiencies."
The punishment came nearly a year after the NBA asked a law firm to investigate allegations that Sarver had a history of racist, misogynistic and hostile incidents over his nearly two-decade tenure overseeing the franchise.
MORE: Phoenix Suns President and CEO Jason Rowley resigns: AP source
Sarver bought the Suns in 2004 for $401 million, which at the time was an NBA record.
The Associated Press (AP) contributed to this report.
More Phoenix Suns headlines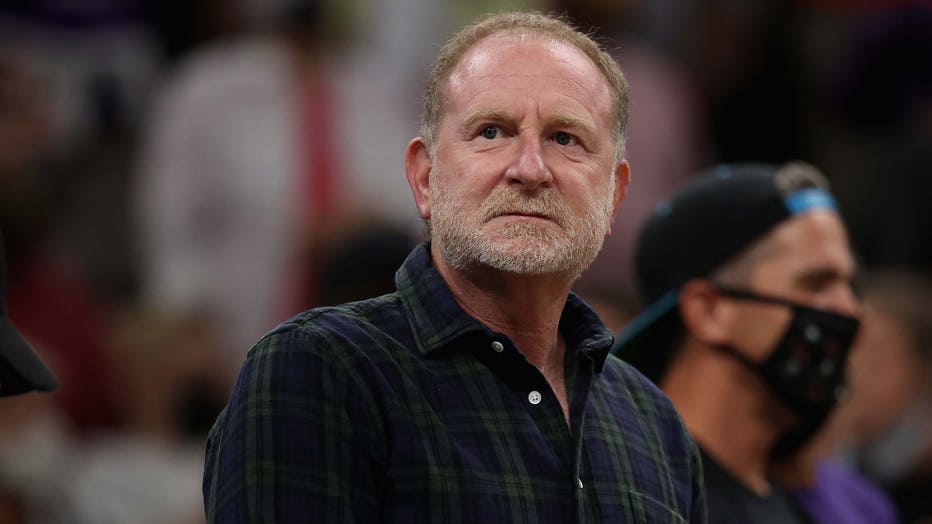 PHOENIX, ARIZONA - OCTOBER 13: Phoenix Suns and Mercury owner Robert Sarver attends Game Two of the 2021 WNBA Finals at Footprint Center on October 13, 2021 in Phoenix, Arizona. The Mercury defeated the Sky 91-86 in overtime. (Photo by Christian Petersen/Getty Images)