Timberwolves' Anthony Edwards cited for assault after loss to Nuggets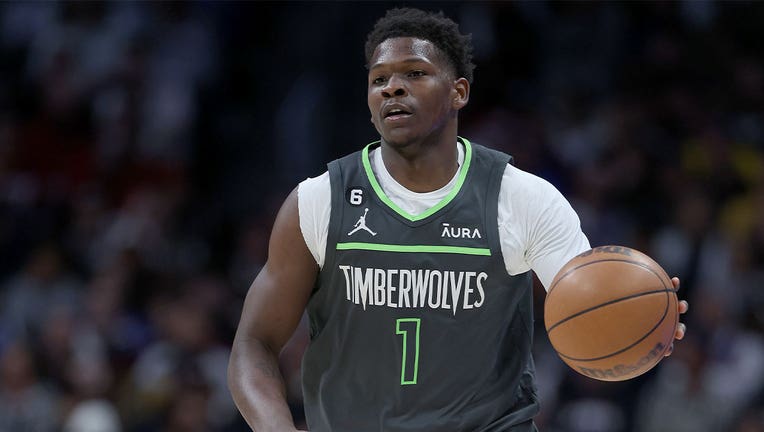 article
(FOX 9) - Minnesota Timberwolves guard Anthony Edwards has been cited for assault for swinging a chair that struck two Denver Nuggets employees, in the moments after Edwards missed the final shot of the team's series-ending loss to the Nuggets on Tuesday.
Police records show Edwards was cited with third-degree assault. Police say they were told: "Edwards was walking from the court to the locker room at the conclusion of the game, he swung a folding chair and struck two women who were working at the time. Both women were injured, and at the time it was reported that the injuries were not serious."
Video clips from the game show the incident from a distance but not the extent to which the victims were struck.
In a brief statement, the Timberwolves said they were looking into the incident: "We are aware of the alleged incident regarding Anthony Edwards following Game 5 in Denver and are in the process of gathering more information. We have no further comment at this moment."
Edwards was ordered to appear in court in June to answer charges.