2 firefighters, including fire chief, die in plane crash while surveying wildfire in Wikieup, Arizona
WIKIEUP, Ariz. - Two firefighters died in an aviation accident after their plane went down while surveying the Cedar Basin wildfire burning near Wikieup, Arizona, officials said on Saturday.
Fire officials said the crash involved a Beechcraft King Air C-90 air attack aircraft that had been performing aerial reconnaissance and command and control over the fire burning in Mohave County.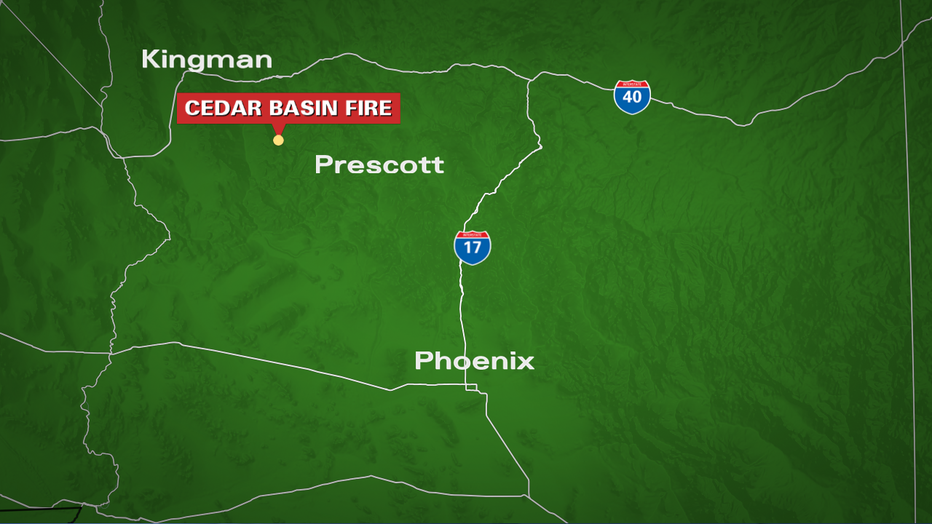 Both crew members on board did not survive. One of the victims was identified as Fire Chief Jeff Piechura, 62, and the other was 48-year-old pilot Matthew Miller.
Piechura worked for the Coronado National Forest, and Miller was a fire pilot contracted by the U.S. Forest Service.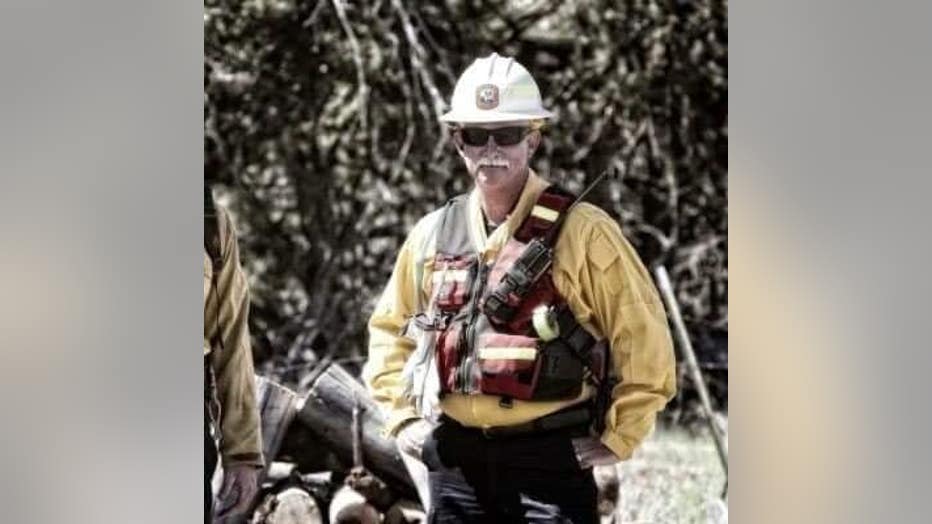 Fire Chief Jeff Piechura (Central Arizona Fire and Medical)
Dolores Garcia with the Bureau of Land Management says, "It hits us all extremely hard. This is one of those ones that it will be with us for quite a while."
Miller, according to his LinkedIn account, was the chief pilot with Falcon Executive Aviation in Mesa.
"Matthew Miller was a pilot for many years ahead of becoming a fire pilot, and he's been working as a fire pilot for over 20 years. And Jeff Piechura has been a leader in the fire service for well over 30 years," Garcia said, adding, "Both of these gentlemen had been doing this for many years and were known for their skill. It is a tough loss to have this much experience lost."
US Forest Service officials will announce the dates and locations of the two memorial services.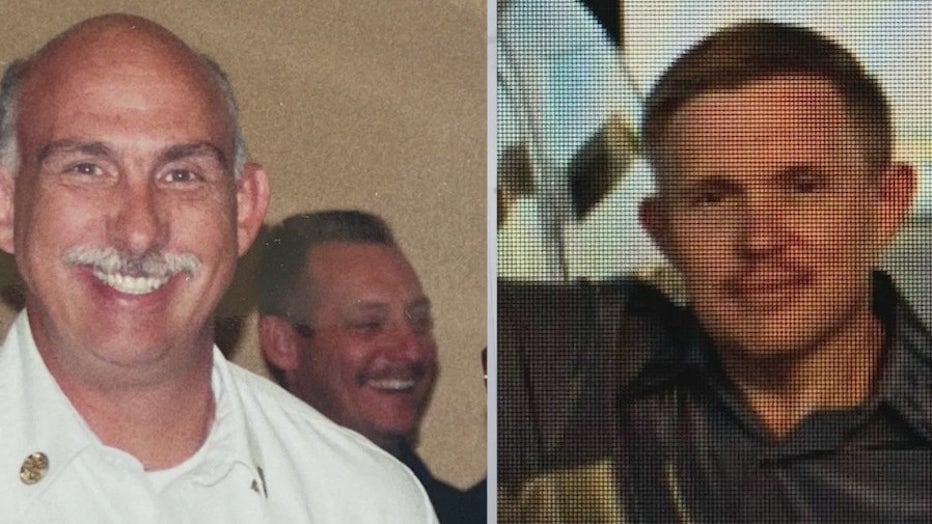 Jeff Piechura, 62, and Matthew Miller, 48
Fellow fire officials react to the loss of the men
"Our hearts and most sincere condolences are with the families, friends and colleagues of both individuals lost in this tragic accident," said BLM Arizona State Director Raymond Suazo in a statement. "This reminds us of the inherent risks involved in wildland firefighting and the gratitude we owe to the courageous and committed men and women who serve willingly to protect lives, communities and natural resources." 
Piechura was the former Northwest Fire District chief and the department released a statement saying in part, "Piechura's passing leaves a tremendous void in the lives of his beloved family, friends, and the thousands of firefighters across the country he worked with. His professional accomplishments are far too many to be captured in a single document and his personal impact on those who knew him is too immense to comprehend. For those of us fortunate enough to work with Jeff, or 'Chief Pie,' we will forever miss his warm smile, firm handshake, and endearing embrace he gave those around him."
"Chief Piechura, we mourn your loss today," read a statement from Arizona Fire and Medical Authority. "You were on one of the very best. Our condolences are with your family and so many fire service members impacted by this sudden loss. Rest in Peace."
The National Transportation Safety Board, the Department of Interior Office and Aviation Services and the Federal Aviation Administration is investigating the crash.
The fire sparked on July 9 after a series of lightning and thunderstorms hit the area.
The fire has burned more than 700 acres so far and is more than 70% contained as of Monday, July 12.
Flags to be lowered in Arizona to honor fallen firefighters
Gov. Doug Ducey ordered flags on all state buildings lowered to half-staff Tuesday to honor Jeff Piechura and Matthew Miller.
Piechura is survived by his wife and five children.
"We are deeply saddened by the loss of Jeff Piechura and Matthew Miller, who were carrying out their mission on the Cedar Basin Fire in service of the people of Arizona," Ducey said in a statement. "My deepest condolences go to the Piechura and Miller families, their loved ones and colleagues. The memory of these brave, selfless firefighters will live on. Our prayers are with them and all of Arizona's wildland firefighters serving in the face of danger to keep their fellow Arizonans safe."
The Associated Press contributed to this report.
More Arizona headlines
For the latest local news, download the FOX 10 News app.
Tune in to FOX 10 Phoenix for the latest news: