8-vehicle crash in Mesa leaves at least 1 person dead
MESA, Ariz. - An eight-vehicle pileup involving a school bus left at least a woman dead in Mesa Wednesday afternoon.
The entire intersection at Southern and Stapley was shut down for the investigation but it's back open.
One student was on board the school bus, but they were not injured, officials said. The person who died has been identified as 23-year-old Karen Maldonado.
"He clipped the car, spun sideways, clipped the school bus, and then parked up on the curb," said Kevin Finlan, who witnessed the incident. "When he made impact with that car, She unfortunately did not make it. My brother goes to that school. It's just scary because if he had been riding that bus today, he would have been in that accident."
Mesa Police officials said impairment on the part of the red pickup truck driver was being investigated, but the results were negative.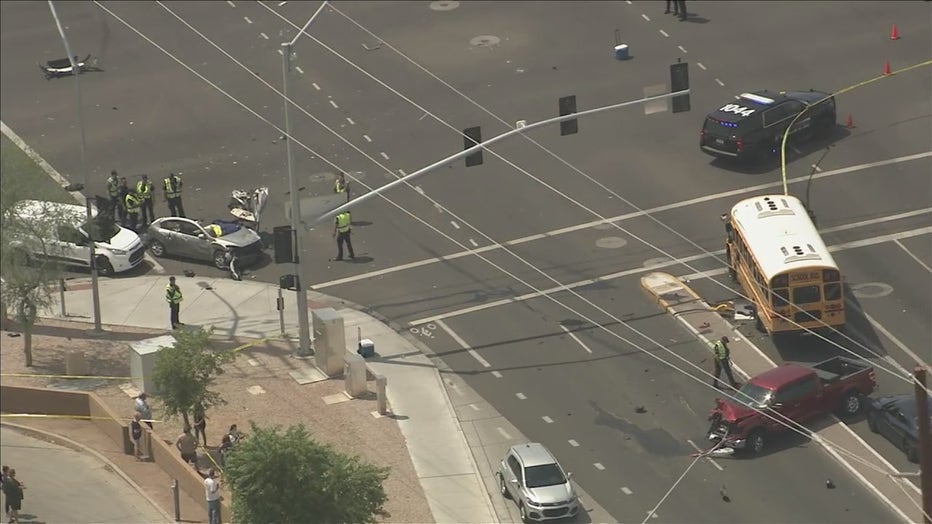 The scene of an 8-car crash in Mesa.
Where it happened