'Do you want to die today?' asks kidnapping, assault suspect at Phoenix airport
PHOENIX - Court documents say a 61-year-old man is accused of kidnapping in connection with an incident that happened at Phoenix Sky Harbor Airport.
According to investigators, Michael Andre Colville was arrested on March 18 for his alleged role in the incident, which happened on March 17. The incident involved a woman who flew into Sky Harbor from another city. The woman was at her vehicle at Economy Lot B when she was suddenly pushed from behind by another person.
"She fell face down on the back seat of her vehicle," read a portion of the court documents. "The suspect then asked the victim 'Do you want to die today?' The victim replied, saying that it wasn't her day."
The victim, according to police, later got into a struggle with the suspect, and managed to kick the suspect in the groin area.
"The suspect held the victim down while stating several times 'Do you want to die today?'" read a portion of the documents. "The victim continued to struggle, pushing the suspect away until the suspect eventually walked away."
Investigators said video footage shows the victim being followed by a man wearing eyeglasses, and that man was subsequently identified as Colville via photo detection software. Colville was later identified by the victim in a photo lineup.
According to investigators, they tried to question Colville, but he invoked his right for an attorney.
Colville, according to court documents, is on probation for sexual assault, and a judge has set a $50,000 bond for Colville. A preliminary hearing is set for March 28.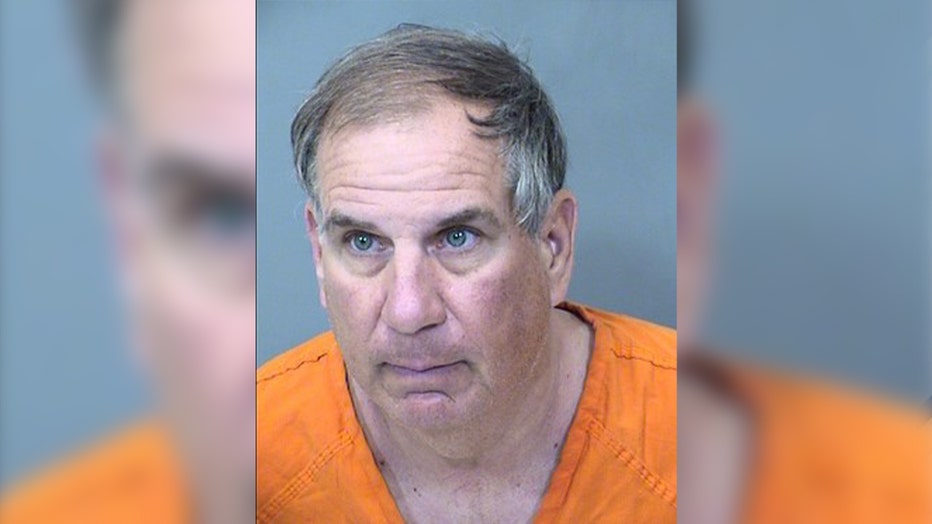 'Last thing they are thinking of is somebody fighting back'
At REACT Defense Systems in north Phoenix, a quick session on self-defense could save your life.
"We train men, women, of all ages how to practically defend themselves in real life situations," says head instructor Josh Ackerman. "So many people come in here that want to learn how to protect themselves and that is the first thing that we say, is situational awareness, being aware of your surroundings and not looking like a victim can deter somebody because they always want an easy target."
First step in not making yourself look like a victim is to put down your cell phone.
"So that's taking senses away from you. So that's one of the first things … take the ear buds out of your ears for just a split second, so you can be more aware of your surroundings," he said.
You never know when the moment may strike. 
"Being able to strike to vulnerable areas to the throat, to the groin, things that somebody might not expect. When someone goes to attack you or chose you as a victim, the last thing they are thinking of is somebody fighting back," Ackerman said. "So sometimes putting up any type of struggle would cause the attacker to just be like this isn't worth it and go away."