Arizona rancher charged with murder in borderland killing of Mexican national heads to trial next month
NOGALES, Ariz. - George Alan Kelly, the elderly Arizona rancher charged with murder in the killing of a Mexican national found shot to death on his border property, is headed to trial in less than a month. 
Kelly made national headlines after being charged with first-degree, premeditated murder and being held on $1 million bond for weeks in the January death of a man identified as 48-year-old Gabriel Cuen Buitimea of Nogales, Mexico. Kelly is scheduled to stand trial Sept. 6 in Santa Cruz County Superior Court, Nogales International reported. 
The most serious charge has since been downgraded to second-degree murder despite defense lawyers insisting Kelly only fired warning shots earlier that Jan. 30 day after spotting armed men moving through the trees near the home he shares with his wife. Kelly says at least one member of the group pointed an AK-47 at him. 
Kelly called law enforcement several times that day, including hours later when he told operators he found what he realized to be a dead man shot on his property. The state maintains that Kelly shot an "unarmed" man in the back "in an unprovoked attack as he ran for his life" more than 100 yards from Kelly's residence.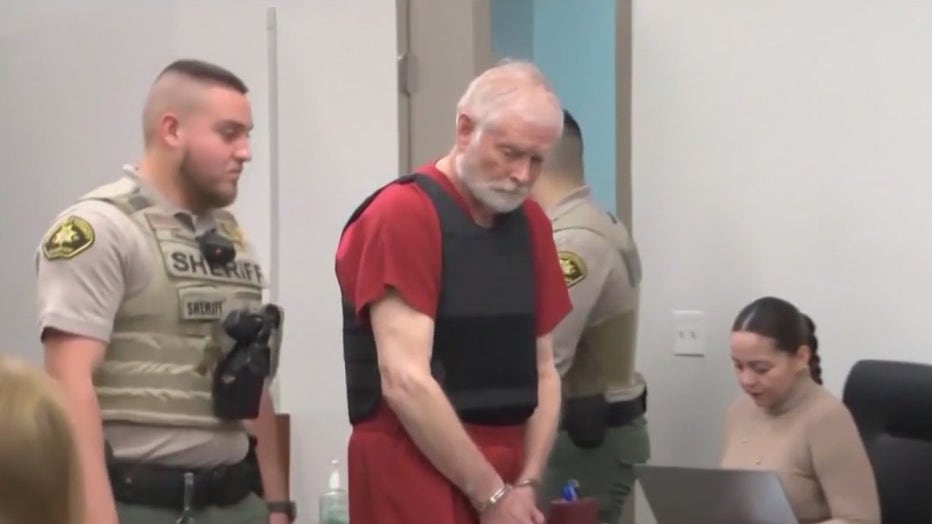 George Alan Kelly, 74, is accused of killing a Mexican man on his land near the U.S.-Mexico border.
As of the latest court hearing Aug. 2, Kelly's trial remains set for Sept. 6 despite requests from both the defense and prosecution to push it back. 
At that hearing, Superior Court Judge Thomas Fink denied the defense's request for a change of venue. 
Kelly's defense attorney, Brenna Larkin, argued that the Santa Cruz County Sheriff violated international treaties and broke the law by traveling to Mexico multiple times to conduct interviews as part of the shooting investigation, NewsNation reported last week. Larkin argued the jury pool will be filled with the sheriff's constituents and cannot remain neutral. 
But the judge said the trial would remain in Santa Cruz County, where the shooting happened.
A deputy testified that the Mexican national's body was found just 20 feet away from where he and other law enforcement officers had been searching the property when Kelly called earlier that day. Kelly was seen at the courthouse Aug. 2 without his wife Wanda, who the prosecution has tried — and so far failed — to subpoena to speak with them. 
At a late June court hearing during the discovery phase, Chief Deputy County Attorney Kimberly Hunley pleaded with the judge that prosecutors needed to interview Kelly's wife.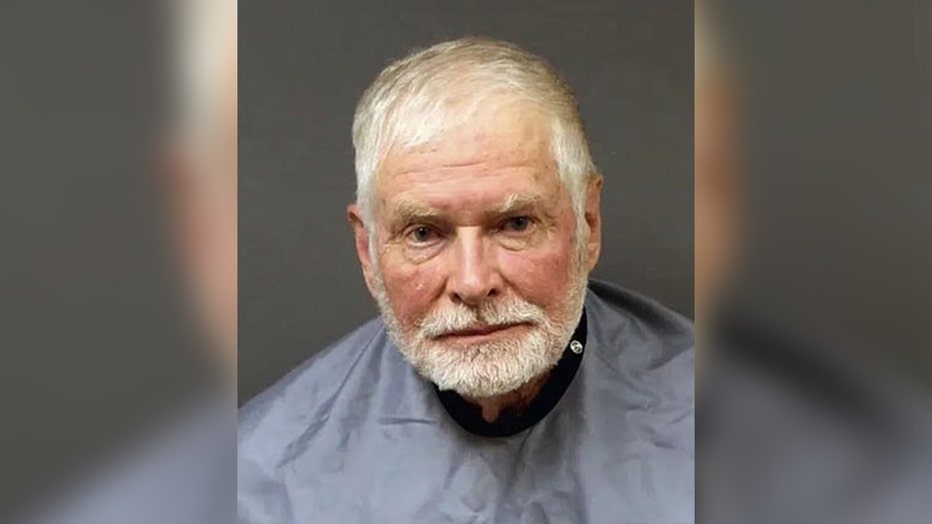 Wanda Kelly was served subpoena papers at the courthouse in May ordering her to be present at the trial, but Hunley complained that prosecutors have not been able to serve the woman with an additional subpoena at the couple's home to try to force her to speak with them beforehand.
"Mr. Kelly has refused to allow her to come to the gate and has told law enforcement that he has to call his attorney first," Hunley told the court, according to Nogales International. Hunley added that the state would rather avoid requesting a material witness warrant, fearing "a very harsh result," but would pursue one if necessary.
"She's not unwilling to do an interview," Larkin countered, explaining that Wanda was suffering from health problems, including severe anxiety from the attention of the case. "She was just asking for some additional time, to be able to get her health back on track."
Hunley had wanted the trial date pushed past September to allow more time for both sides to analyze forensic test results after the county in June approved bringing in a Pennsylvania-based contractor to analyze evidence, including "gunshot residue;" provide private consultation; and testify.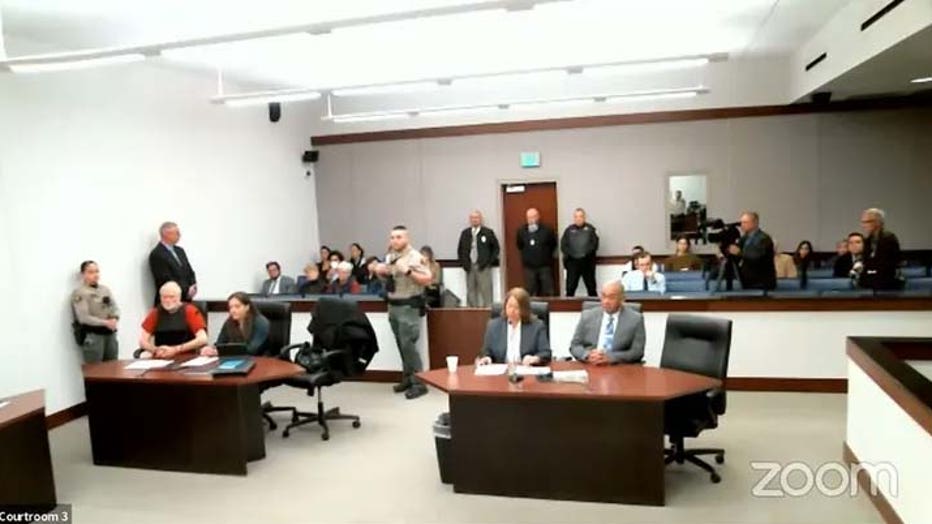 George Alan Kelly, 73, appears for a preliminary hearing on Feb. 22, 2023. (Santa Cruz County Court)
The results of the forensic testing weren't expected until late July or early August. 
"That's going to be really tight on a 30-day time frame. And for the defense to be able to appropriately get that information, analyze it and get us their response of information," Hunley said. 
Fink, meanwhile, repeatedly charged that the county attorney's office rushed to charge Kelly before a proper investigation was conducted or completed. 
"I'm not convinced that it's not doable," Fink said at the late June hearing of the Sept. 6 trial date, while agreeing to hear a motion to continue again if needed.
The Christian crowdsourcing site GiveSendGo had picked up the fundraising baton for Kelly's bond and defense after GoFundMe booted all campaigns for the rancher from its site. 
In February, Larkin told the courtroom there is a "very large incentive structure for people to come forward and to have claimed to have been witnesses," noting the expectation of immigration benefits, as well as "pressure from traffickers who have an interest in blaming this event on Mr. Kelly."
"Testimony is something that is bought and sold by drug traffickers the same way that drugs and people are bought and sold," Larkin said at the time.