Athena Brownfield: Caregiver for missing Oklahoma girl arrested in Arizona
PHOENIX - A man has been arrested in Phoenix in connection to the disappearance of Athena Brownfield, a 4-year-old girl missing out of Oklahoma.
Phoenix Police took 36-year-old Ivon Adams into custody on Jan. 12 near 67th Avenue and Camelback Road on a felony warrant for first-degree murder and child neglect. 
He is currently being held in Maricopa County Jail.
Adams was a caregiver for Athena, who went missing from Cyril, Oklahoma on Tuesday. Adams' wife, Alysia, was arrested in Oklahoma on two counts of child neglect.
Search continues for girl
Meanwhile, people from far and wide are flocking to the small town fo Cyril, Oklahoma to help find Brownfield.
"I mean, hundreds of people were out with flashlights in the small town, looking for this child," said volunteer Jamie Hood. "Hollering her name, getting on their knees in the dirt, in the culverts, looking under abandon homes."
A postal worker had found Athena's 5-year-old sister wandering alone, and law enforcement has been searching for the little girl since then.
"She was very scared. Terrified," said one person. "She was saying to the mail lady that she's been left [behind]. 'They've left me. They've left me.'"
It is not clear how long she had been missing before her disappearance was reported. 
Details regarding the home where the girls were staying are also not immediately clear and the whereabouts of the girls' parents or guardians at the time of Athena's disappearance are not known.
The Oklahoma State Bureau of Investigation said it was working with other law enforcement agencies and volunteers in the search, which included a helicopter, boats, all-terrain vehicles, a specially trained ground team, and a review of surveillance video from around Cyril.
"If you have any sort of video, cameras, or alert systems, if you can come down to the church and give that to law-enforcement, may be very beneficial," said Brook Arbeitman with the Oklahoma Bureau of Investigation.
The city of Cyril has also suspended trash service as investigators search for clues.
The bureau said agents were following up on tips coming from Oklahoma and other states.
Cyril is a town 75 miles southwest of Oklahoma City.
The Associated Press contributed to this report.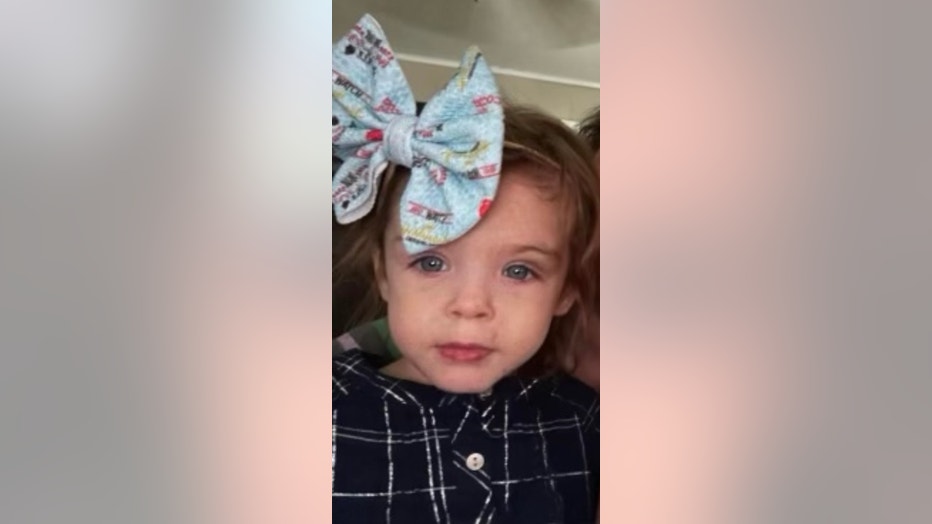 Athena Brownfield, 4, is pictured in a provided image. (Credit: Oklahoma State Bureau of Investigation)
More Arizona headlines