Phoenix teacher, coach shot and killed outside of restaurant; image of suspect released
PHOENIX - Phoenix Police are investigating a shooting that left a Camelback High School teacher dead and a reward is being offered for information leading to a suspect's arrest.
The shooting reportedly happened on a sidewalk outside a restaurant north of 12th Street and Bethany Home Road just after 6 p.m. on Nov. 25, 2022
The victim, identified as 30-year-old David Denogean, was taken to the hospital where he later died.
Denogean was reportedly shot while walking he and his girlfriend Jordan's dog, Evie, like he always did.
"It was a normal, everyday act that did not have a normal, everyday resolution," his girlfriend said a day after tragedy struck.
Officers are still trying to figure out who and why someone would do this.
"We know that David was walking his dog, leisurely, not in a hurry to get away from anybody and this guy shows up and changes our lives forever," Denogean's father, Frank, said.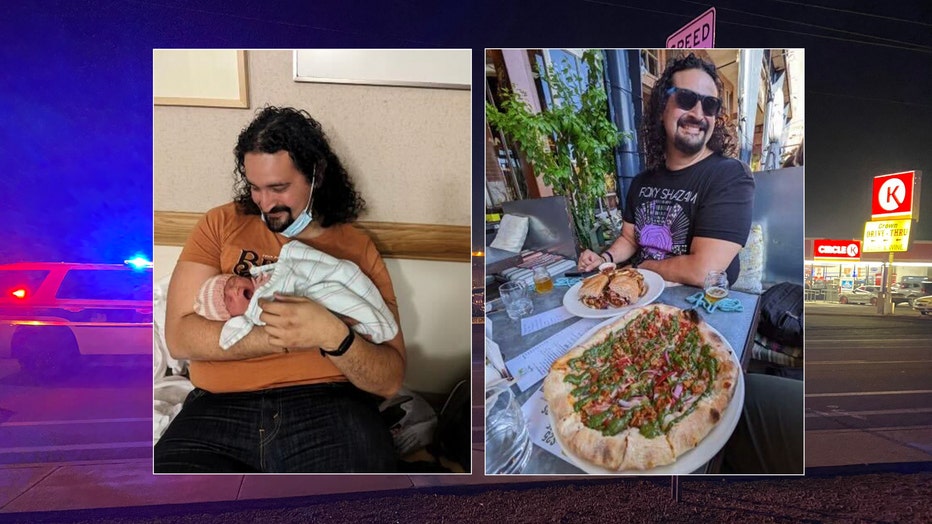 30-year-old David Denogean was killed in a shooting in Phoenix. Photos courtesy of Jordan Barajas
"The suspect involved left prior to officers arriving on scene," police said.
Police released a vague description of the suspect, describing him as an "unknown aged white or Hispanic male wearing dark clothing."
On Jan. 12, 2023, police released a grainy image of the suspect.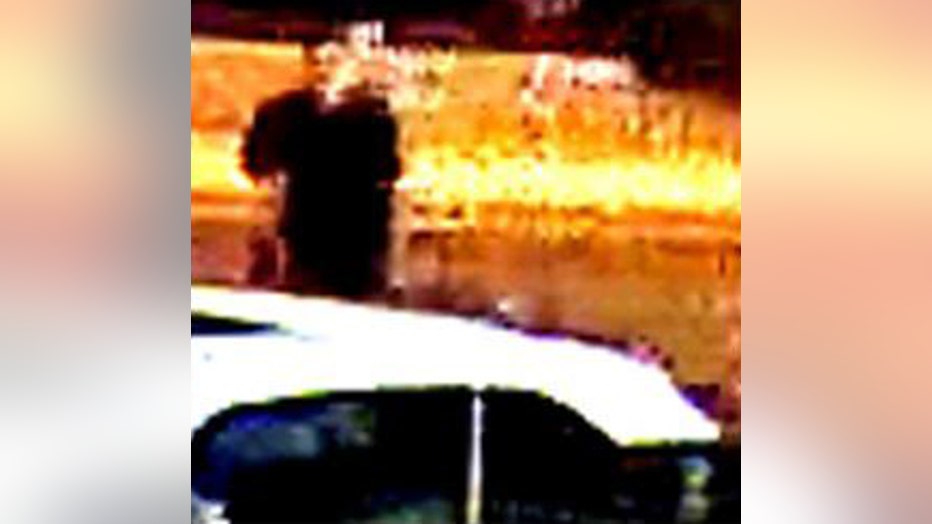 Despite the poor image quality, police officials hope it sparks more evidence, and they are asking residents who live in the area of the shooting to check their security cameras.
"People can start going back into their phone history, looking at videos or photographs that they took in that area at that same time, and maybe find an image that resembles the one we were able to provide," said Sgt. Brian Bower with the Phoenix Police Department.
Silent Witness is offering up to $2,000 for any information leading to the arrest of the suspect.
Anyone with information should leave an anonymous tip by calling Silent Witness at 480-WITNESS. Spanish speakers can leave an anonymous tip by calling Testigo Silencioso at 480-TESTIGO.
Victim was a Camelback High guest teacher, coach
On the website of Camelback High School, Denogean was listed as a boys track and field coach.
Following the deadly shooting, officials with the Phoenix Union High School District released a statement regarding the loss of Denogean, saying," The Phoenix Union and Camelback communities send our sincere condolences to the family of guest teacher and coach David Denogean. We will provide the support our staff and students need during this time of loss."
A vigil was held to remember Denogean on the evening of Sunday, Nov. 27. Dozens showed up to pay their respects.
Family members speak out amid investigation
In the days following the shooting, Denogean's sister, Denise, says, "He was a good big brother and I'm still ... I'm still in disbelief."
"Great spirit, he loved everything about life," Frank, said.
Family described Denogean as a man who loved fiercely and was a gentle giant.
Loved ones say he followed in his parent's footsteps as a teacher, coaching track at Camelback High School.
"He had so many hobbies," his sister Denise said. "He was very cultured, very intelligent, very dedicated to his students."
Denogean was a beloved brother, son and brand-new uncle.
"He was my brother," his brother said. "I loved him so much. Every day we had with him was a blessing."
"Please help us. David didn't deserve to go out this way. He was only 30 years old. He had his whole life ahead of him," Denogean's mother, Judy, said.
On Jan. 13, after police released an image of the suspect, we spoke with Denogean's family once again.
"They know what they did, and hopefully they find him, but you see that picture, and it just brings anger 'cause that's they person that took my brother's life," Denogean's brother, Daniel, said.
Meanwhile, at the Denogeans' home, holiday decorations are still upm just like every year. The ornaments and trees will not be put away until after Denogean's birthday.
"Traditionally, we've always kept them up because we were waiting for David to be born," said Frank. "They're still up, and today, we're gonna celebrate his life."
Loved ones want to raise the Silent Witness reward from $2,000 to $5,000. Meanwhile, they start each day with the reality that Denogean is gone.
"It becomes a forever thing, and so, it just becomes how you're able to process it," said Frank. "For us, we haven't had a whole lot of time to really process, even though it's almost been two months. We haven't had much time."
(Click here for alternative link to Denogean's GoFundMe)
(Click here for interactive map)