Authorities: cheerleader injured neck during practice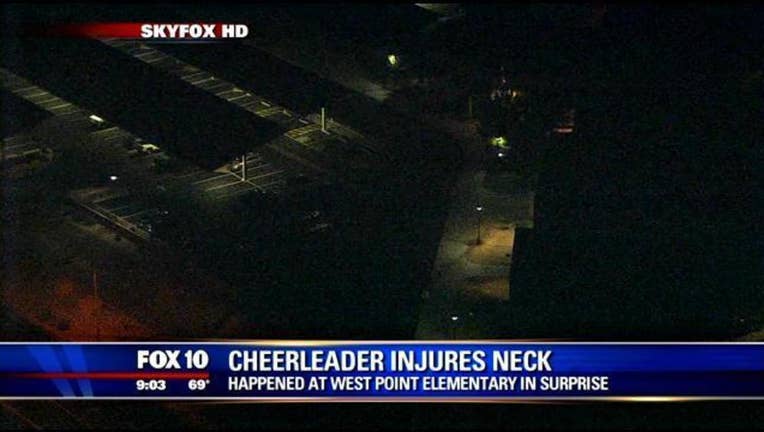 A cheerleader was flown to the hospital after getting hurt during cheer practice.
SkyFox was over the scene at West Point Elementary School.
The accident happened this evening.

Firefighters say the cheerleader fell and hurt her neck and she was having trouble moving.
They have not released her age.