Bear spotted roaming near Prescott Valley Safeway
PRESCOTT VALLEY, Ariz. - A black bear was spotted near the Safeway store in Prescott Valley, police said early Sunday morning.
The brown-colored bear reportedly has since moved across State Route 69 and into the undeveloped Lynx Creek area.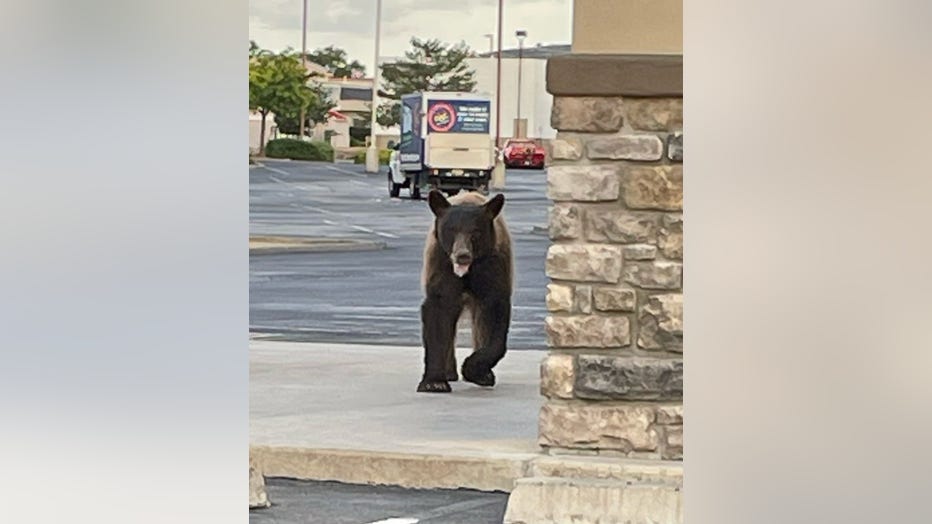 A bear in Prescott Valley. (Prescott Valley PD)
Police are advising residents to stay aware of their surroundings. 
Anyone who spots the bear is asked to contact Prescott Valley PD at 928-772-9267.
Where the bear was spotted: