Behind-the-scenes of ASU's date grove and its rare varieties
MESA, Ariz. - There's a team at ASU working for decades to keep alive a century-old industry in Arizona.
At the ASU Polytechnic campus in Mesa, when you see the water tower, go a block to the south, then a block to the right, and you'll find there's a secret there.
But, if you talk to the farmer that works at the ranch, they'll tell you the secret is starting to get out.
This is how a morning starts on the date grove.
A cart leads to a ladder, reaching high for a reward a year in the making.
"You need a long hot summer and a lot of elbow geese to grow dates," says Deborah Thirkhill at the ASU arboretum.
She's been harvesting dates at ASU's date grove for years working with students.
They'll cover the harvest in nets to protect it from bugs and birds.
"Birds love our fruit," she said.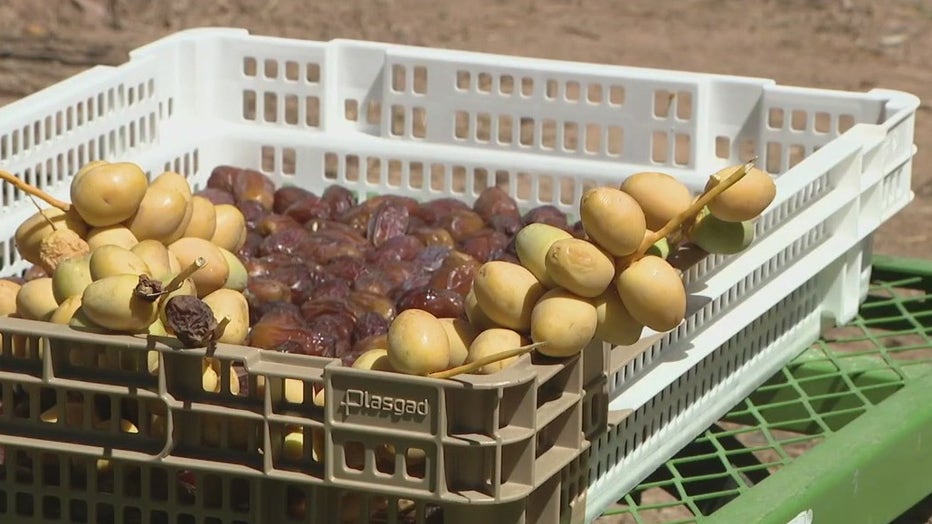 These dates are different from most.
The typical date you'll find at a grocery store is a Medjool – large and durable. As Phoenix expanded, date farms of unique varietals were replaced by homes.
That's why this farm is unique. It's home to more than a dozen different and rare varietals.
"Small, large consistency. The flavors like the American Honey date taste like honey. It's just creamy and delicious," Thirkhill said.
These rare dates have grown in Mesa for years, and now anyone can try them.
"Getting to know more and more about it, so the word is getting out," Thirkhill said.
That's thanks to Sphinx Date Co. Palm & Pantry in Scottsdale.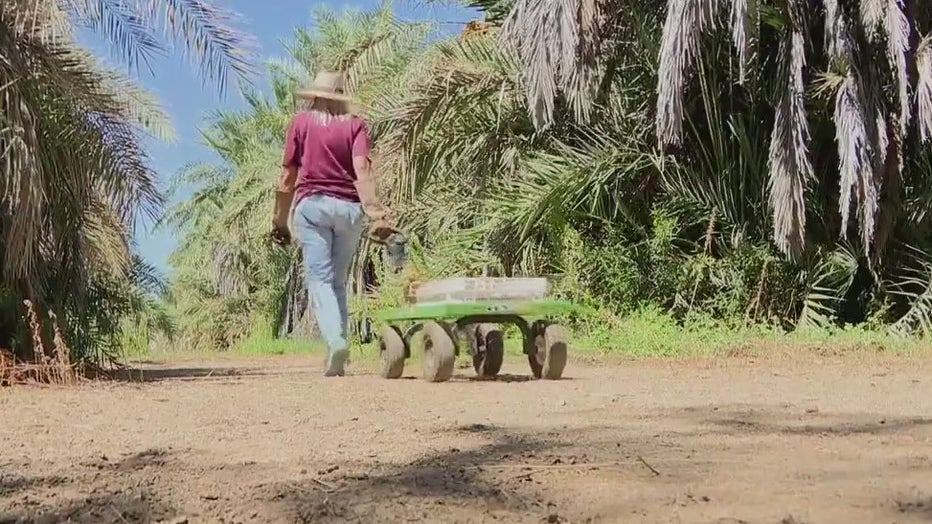 After ASU harvests the dates, Rebecca Seitz will sort them by hand and sell them, returning most of the profit back to ASU.
"Varieties really need to be more delicate handled, so it's all picking and choosing through them and finding the good ones," Seitz said.
She says there are few other ways to get these varieties, which makes the ASU grove so important to keeping it growing into the future.
"Producing clones or offshoots really is necessary for those verities to continue on long term in the U.S.," Seitz said.
The dates will be available in October once they ripen.
You can find more information on how to volunteer here: https://cfo.asu.edu/arboretum-volunteer