Cambodian reptile farm owner killed by crocodiles after falling into enclosure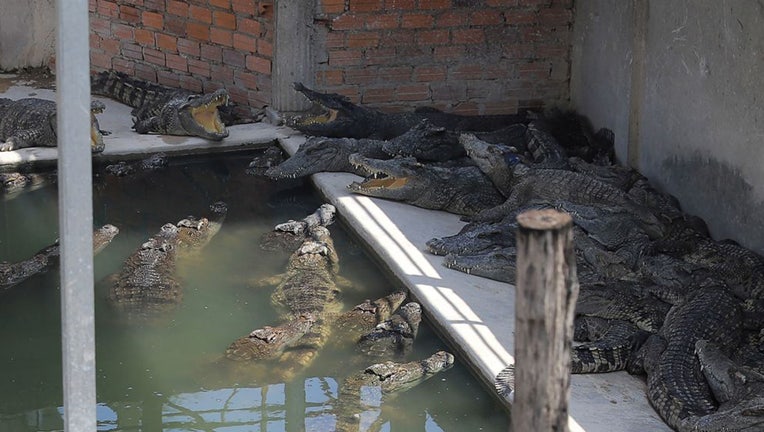 article
A reptile farm owner was tragically killed after he fell into a crocodile enclosure in Cambodia on Friday, according to multiple reports. 
The man, identified as 72-year-old Luan Nam, was trying to move a crocodile from out of a cage inside the enclosure where it had laid eggs, Newsweek reported. 
While attempting to move the animal using a stick, the crocodile managed to bite onto the stick and pulled Nam into the pool inside of the crocodile enclosure, according to the New Straits Times (NST). 
RELATED: Florida woman, 85, killed by large alligator in St. Lucie County, FWC says 
"Then other crocodiles pounced, attacking him until he was dead," Mey Savry, police chief of Siem Reap commune, NST reported, adding that the remains of the man's body were covered with bite marks. 
Nam owned about 40 crocodiles that lived at his reptile farm located in Siem Reap, Cambodia. 
Photos obtained by the Khmer Times, showed one of the crocodiles with a sandal in its mouth as well another photo showing crocodiles surrounding a blurred out area which indicates where Nam's body was found following the attack. 
This story was reported from Los Angeles.