Chipotle to donate $100K in school supplies to teachers – here's how to nominate someone
NEWPORT BEACH, Calif. - As kids head back to the classroom, Chipotle announced Tuesday it will be supporting teachers by giving away up to $100,000 in school supplies.
The Mexican food chain said students are invited to nominate their favorite K-12 educators for a chance to have them receive free school supplies. 
Starting the week of August 21, Chipotle will randomly select more than 350 winners who will receive a classroom kid full of supplies including notebooks, folders, pencil packs, pouches, erasers, highlighters sticky note pads and pens. 
"With the rising cost of school supplies, we're giving selected teachers a little extra support so they can focus on inspiring the next generation," said Chris Brandt, Chipotle's chief brand officer. "We're proud to be working with our fans to help educators cultivate a better classroom this school year."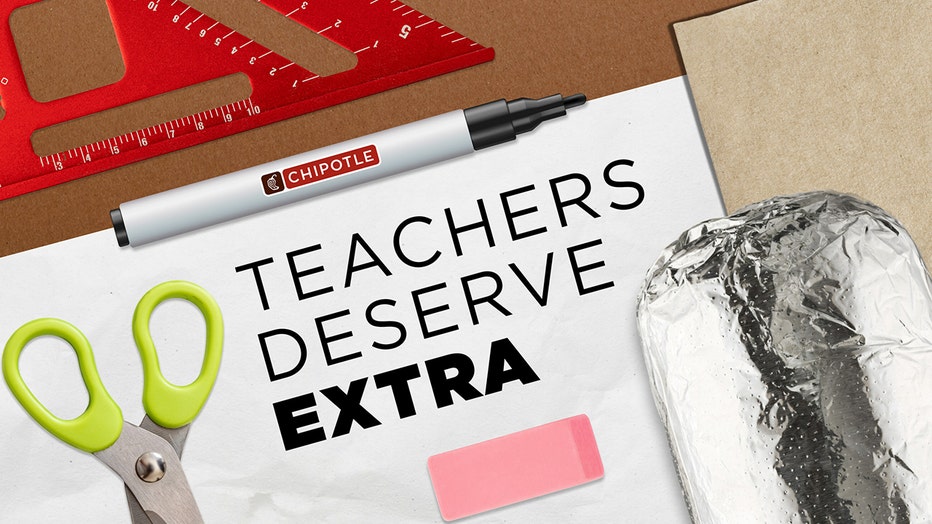 Chipotle announced it is giving away up to $100,000 in school supplies. (Credit: Chipotle)
Nominations will be accepted through Friday, August 18. Students can nominate their teacher here. 
Cost of school supplies surges amid inflation 
More than 90% of teachers spend their own money for classroom supplies, and they typically spend more than $500, according to the National Education Association.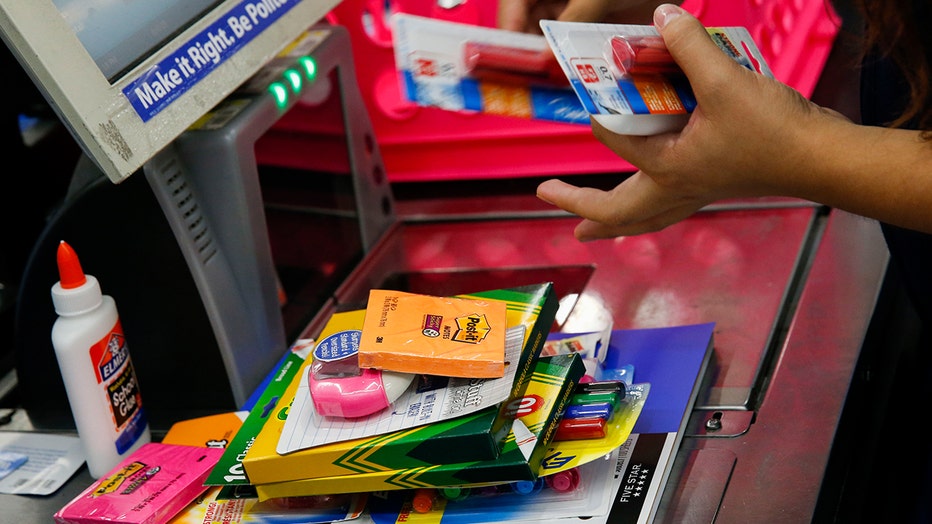 A cashier scans school supplies for a customer at a Wal-Mart store location. (Credit: Patrick Fallon/Bloomberg via Getty Images)
RELATED: Target, Walmart announce back-to-school deals for teachers, students
The association also teachers will spend an average of $820 on school supplies this year – a 64% increase from the average of $500 prior to the pandemic. 
This story was reported from Los Angeles.