Officials: 1 person displaced following house fire in north Phoenix; investigation underway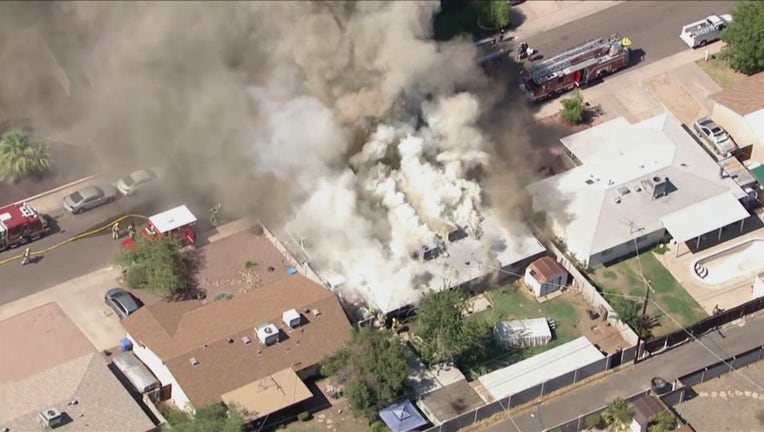 article
PHOENIX - Phoenix Fire officials said a person and two cats are left without a home, following a house fire eon June 28.
The fire happened at a residential neighborhood in the area of 19th Avenue and Dunlap. According to fire officials, crews were called out just before 4:00 p.m., and when they arrived at the scene, they found a fire burning in a medium-sized, single-story residence.
"Firefighters quickly secured a water supply and extended hoselines to the interior for a search, rescue and fire attack where the fire was extinguished, with no extension to the closely situated neighboring homes," read a portion of the statement.
No injuries were reported, according to fire officials. The cause of the fire is unknown, and an investigation is underway.
This story is developing. Please check back for further update.
Other Arizona Stories