Florida sheriff looking for boater who used yard as bathroom
A boater is in hot water after she relieved herself in someone's yard last week in Polk County, Florida. 
The Polk County Sheriff's Office shared a video of the March 16 incident on their Facebook page to get the public's assistance to identify the woman they're looking for.  Sheriff Grady Judd said the woman stepped off a boat and "walked onto private property to do her private business."
The woman is spotted on camera walking into a yard, looking around briefly, and begins using the bathroom near hedges before she walks away.
RELATED: Police in Florida looking for 'pooping perpetrator'
"Guess what we have…..trespassing, not traditional trespassing, it involves a lady that has gone into a neighborhood on Lake Winterset," Judd says. "She's gone into the side yard, into the hedge area, and she's popped a squat, and showed us her shiny rear end while she goes to the bathroom in these people's hedges. That's right, it's trespassing."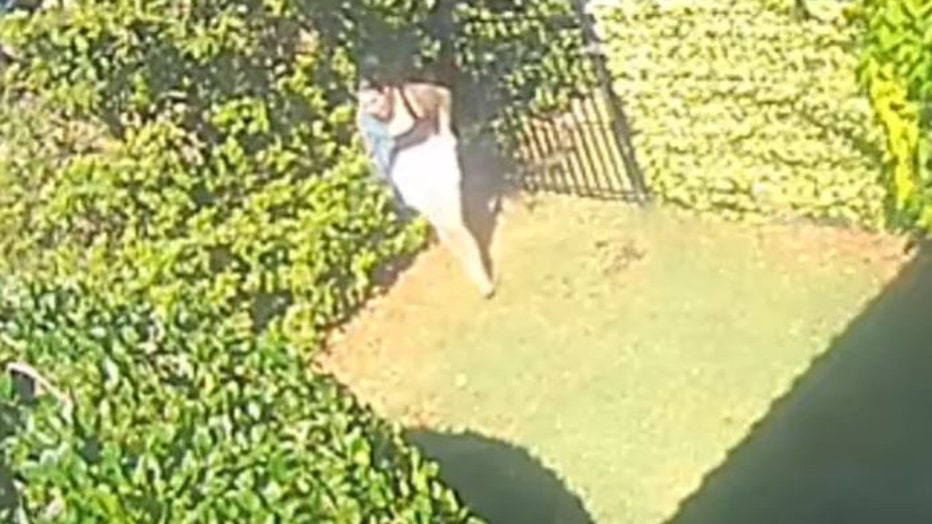 Authorities released video of a woman caught using the bathroom in someone's yard in Polk County, Florida on March 16. (Photo courtesy of the Polk County Sheriff's Office)
"What if somebody stopped their car or their boat and walked up into your yard and started doing the number one thing or the number two thing in your hedges? Help us identify this lady," Judd continues. "You'll get money, and we'll put her shiny rear end in the county jail where it belongs."
Polk County authorities are asking anyone with information to contact them. 
This story was reported from Washington, D.C.