Former Navajo Nation President Ben Shelly dies at age 75
GALLUP, N.M. (AP) - Former Navajo Nation President Ben Shelly died Wednesday after a long illness, according to a family spokesman. He was 75.
Deswood Tome said Shelly died Wednesday morning in New Mexico.
Shelly, of Thoreau, became the tribe's seventh president and took office in January 2011.
He lost in his re-election bid in 2014, but the Navajo Supreme Court extended his term for five more months.
Shelly served as tribal vice president from 2007 until being elected president.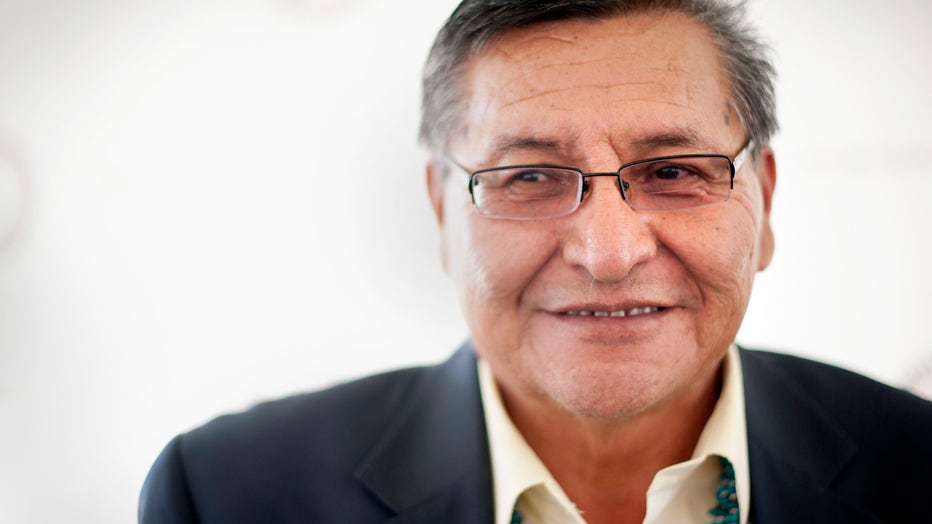 Ben Shelly, president of the Navajo Nation, speaks during an interview in Window Rock, Arizona, U.S., on Wednesday, Sept. 7, 2011. Photographer: Laura Segall/Bloomberg via Getty Images
Prior to that, Shelly was a member of the Navajo Nation Council for 16 years representing Thoreau and served eight years as McKinley County commissioner.
Shelly and his family ran a transportation business for the last seven years.
He is survived by Martha Shelly, his wife of 57 years, plus five children, 12 grandchildren and three great-grandchildren.
Shelly's family will be holding a private service for him with a public memorial planned at a future date.