Months later, New Jersey man tracks down stolen French bulldog
NEWARK - Enzo, the spirited French bulldog, has finally made his grand return home after an arduous separation from his owner.
Xavier Burgos said his pup was stolen back in May, but thanks to an anonymous tip and some great detective work, Enzo is now back at home.
What happened to Enzo?
The saga began when Burgos innocently scheduled a play date for Enzo at a Woodbridge dog park with someone he did not know.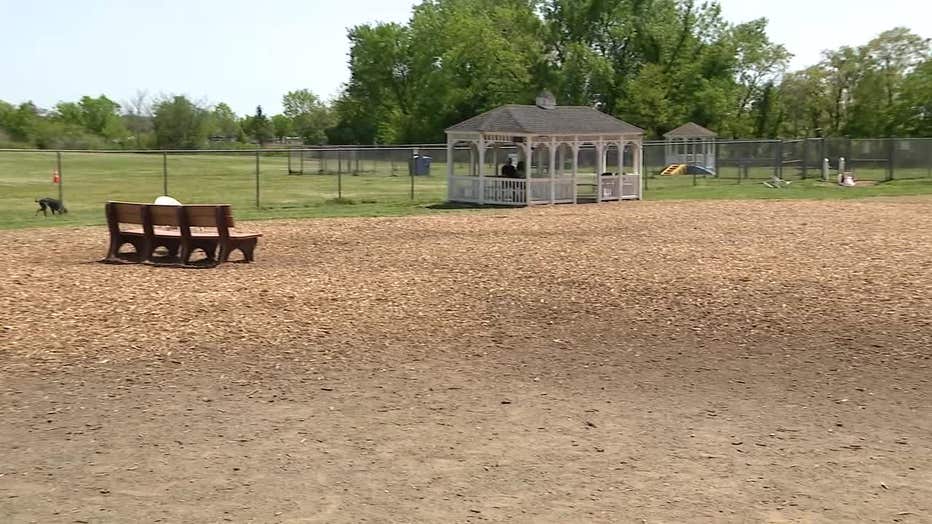 However, upon arrival, the people he met kidnapped Enzo and demanded $8,000 in ransom. 
FOX 5 NY reported on the story at the time as Xavier filed a police report and pleaded for help on social media.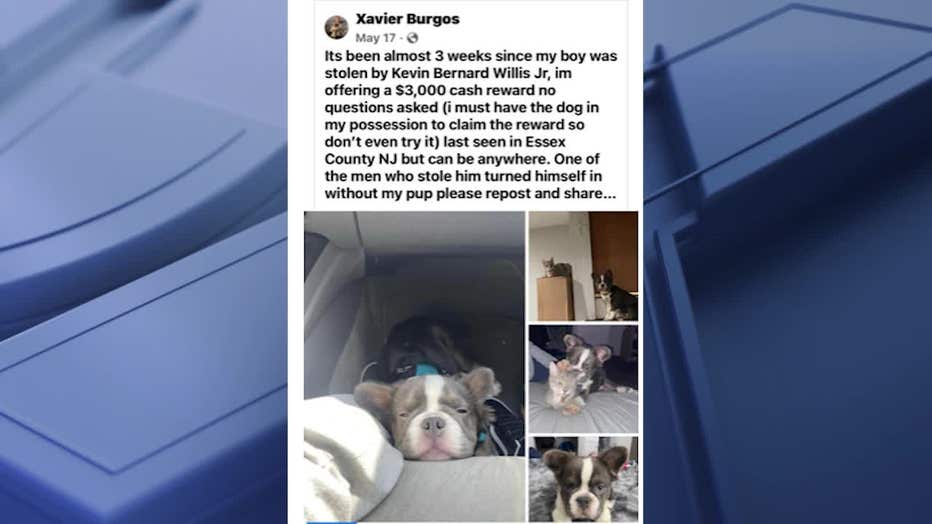 It took four months before a woman texted Burgos with a tip. 
A tip four months later
"She tells me that she knows who has my dog and where my dog is. Sends me the address," Xavier said.
It turned out that 10-month-old Enzo was with a woman in Newark.
"Me, my roommate, and my girlfriend took it upon ourselves to go stake the house out, and we were there for about four hours," Xavier said. "Around 5:00, she walks out, and my roommate pointed out that my dog was there too."
So, Xavier approached the woman and explained Enzo had an implanted microchip for identification.
"She tried to say that she bought the dog for $3,000. I also tried to explain to her that I purchased the dog a while ago and that he's been stolen. I've been on the news. I tried to have a civil conversation with her, but she did not have it.  She was screaming," Xavier said.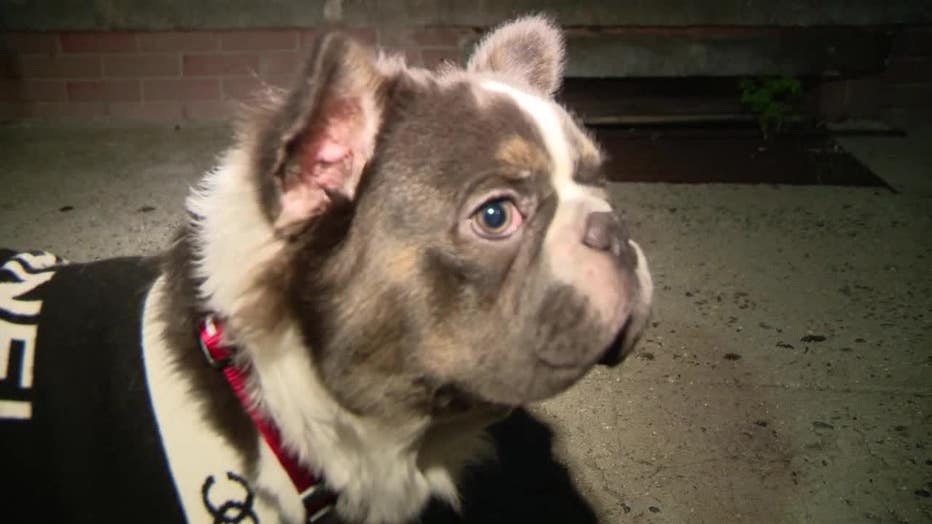 Xavier called 911.
Newark police get involved
"We contacted Newark Police Department to try and help us get him back. They came through," Xavier said. "They got the Humane Society to come over and chip-check him and it was registered back to me."
How does Burgos feel, now that his story has a happy ending?
"Excitement, joy. Got my little buddy back," Xavier said.