Gov. Ducey meeting Donald Trump in New York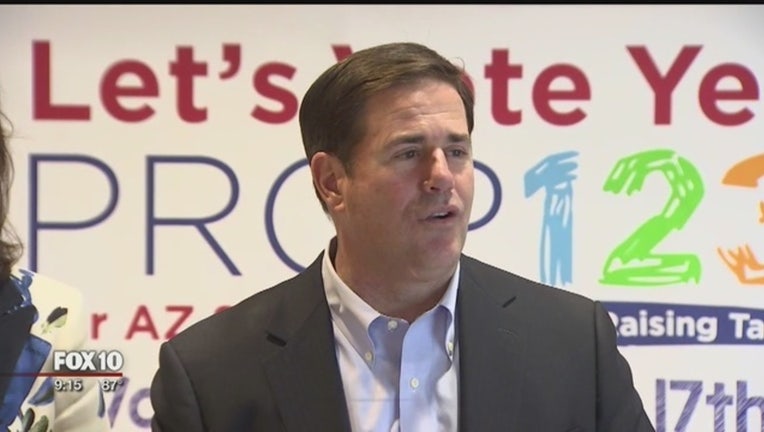 NEW YORK CITY (KSAZ) - Arizona Gov. Doug Ducey is traveling to New York City to meet with the presumptive Republican presidential nominee Donald Trump.
A spokesman for the governor confirmed to Fox 10 that Gov. Ducey has traveled to New York City to meet with Trump and a group of Republican governors from around the country.
Ducey was invited to New York by Tennessee Gov. Bill Haslam.
Donald Trump is scheduled to visit the valley on Saturday.