Houston police release Alva Braziel shooting video on YouTube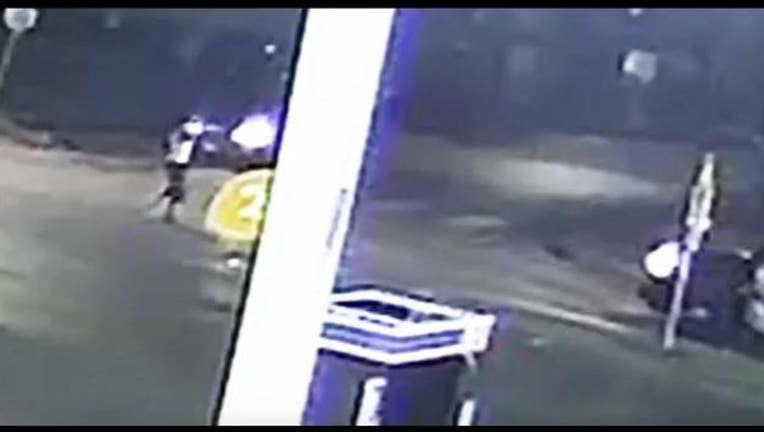 HOUSTON (FOX 26) - "At first, I thought he has trying to flag us down for a report or something," Officers Lopez and Macias tell their supervisor in the video. "He's in the middle of the street pointing a gun at us. He started doing this and we told him to put it down and I saw his arm start coming down."
HPD says the officers did not activate the camera's until after the danger to themselves and the public had passed. That's in line with policy.
During a news conference on Thursday afternoon, Mayor Sylvester Turner said he wants to put this controversy to rest. He wants the public to see that Alva Braziel did have a gun the early morning of July 9 when police shot and killed him in the middle of Cullen Boulevard.
"I can't make up the facts," said Mayor Turner. "The facts are what they are. No matter how we try to fit them in a narrative, the reality was this is not the case of an unarmed man who was shot by the police."
Mayor Turner also said the release of the video is part of an effort to preserve community safety in the wake of recent shootings of police officers in Dallas and Baton Rouge, Louisiana.
Braziel's widow had the opportunity to watch the video before it was released to the public and continues to call the shooting unjustified.
"I want justice," says Nikki Braziel. "They killed him for no reason. There's no answer, no questions, no nothing right now."
Police also re-released surveillance video from security cameras. It shows roughly thirteen seconds between the police car stopping and the deadly gunshots. Enhanced but very grainy slow motion video shows what could be Braziel lowering his right arm towards police but it's by no means conclusive.
While Braziel's family says they want to keep fighting for justice, they don't want any actual fighting in the streets.
"The family doesn't want any attacks on police officers," says Daniel Graves, who spoke on behalf of the Braziel family. "We do not want our African American males in any more danger than they already are."
App users can view the video at https://youtu.be/0mZQgdlWjwk
The Houston Police Department released the following statement Thursday afternoon: