'It's a crisis': New Mexicans return from Arizona with trauma as trust is broken by sober living fraud
PHOENIX - Arizona is facing a massive Medicaid fraud investigation after it was learned Native Americans and others are being recruited to fake rehab centers so that unlicensed and licensed owners can take millions of dollars while the state unknowingly pays for these services.
Owners can make a substantial amount of money while the state pays for services, in many cases, that aren't being provided.
Victim advocates say a particular state is a hot spot for recruiting. New Mexico.
We're taking you to Albuquerque, New Mexico. Five-hundred miles away from Phoenix and a seven-hour drive.
It's where recruiters are enticing vulnerable Native Americans with cash, drugs and alcohol to jump in a van only to end up in the Valley.
Sometimes, they're recruited by their own blood.
'They started getting more aggressive'
Christine Barber is an advocate who works with women on the streets of Albuquerque. She says a third of the women she helps are Native Americans, and she's seen vans approach them routinely.
"She turns around and tells me 'You should go to Phoenix,'" Sheree Jackson told Barber, recalling what her sister said to her. "She told me to go. I told her 'No, I'm not going.'"
It was a pitch to get off the streets.
"They just tell us that if we wanna get off the drugs, they said that they have a house over there for us to stay in," another woman said.
But, there's a catch.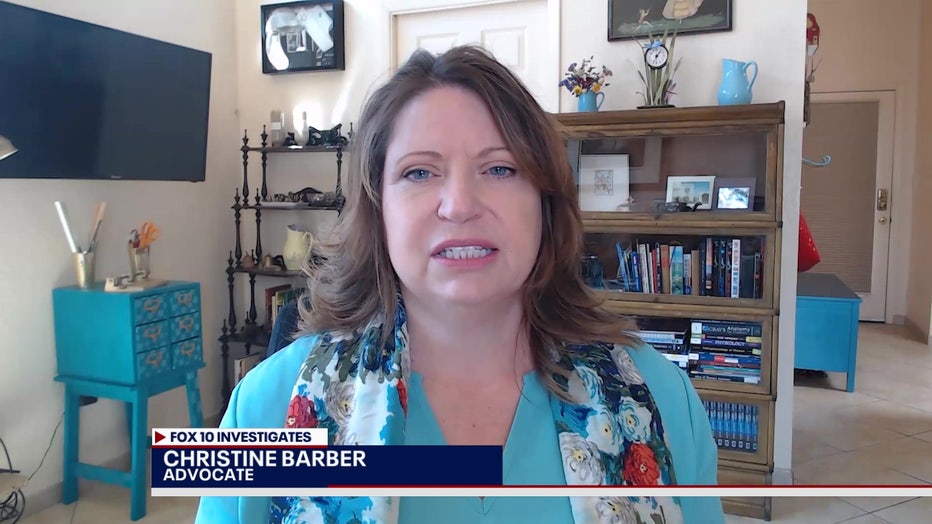 Christine spoke to a man named Sonny, who she asked, "Did they have you sign up for insurance?"
Sonny: "I wouldn't sign."
Christine: "Oh, alright good for you."
Christine: "And did they have you sign up for food stamps?"
Sonny: "They tried to get me to go to the food stamp office, and I was like, you know what, I said, I'm not. That's when I started saying forget it and they started getting more aggressive."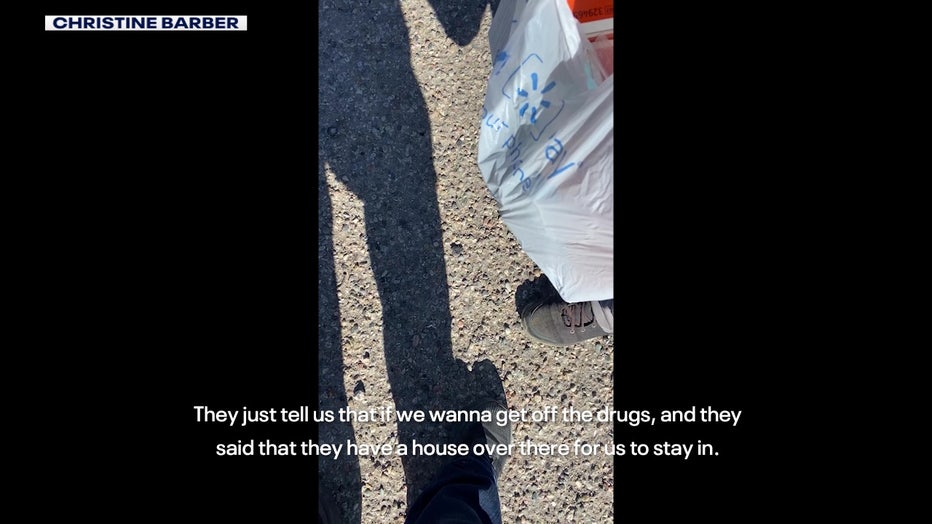 'It's a crisis'
In New Mexico, loved ones are vanishing across state lines.
Christine: "And so now, seven or eight members of your family are just gone?"
Sheree: "Basically."
Ending up in Arizona.
"They'll offer motel rooms. They'll offer brand-new clothing. They'll offer them their own place to live. They'll offer cash. They'll buy them drugs. They'll get them all of these things. That is a way to get them to go to these rehabs," Barber said.
Once recruiters for fraudulent sober living homes or group homes convince someone to come to the Phoenix area, the next move is to sign them up for the American Indian Health Program through Arizona Health Care Cost Containment System (AHCCCS), Arizona's Medicaid agency.
The FBI says scammers bill the state for therapy services that are not actually provided.
"And now that so many native people are gone from our streets, having been taken to these rehabs, it has become almost a crisis here. Basically, it's a crisis," Barber said.
READ MORE: Preying on a People: Inside the scheme of trafficking, health care fraud that victimizes Native Americans
'These are the horror stories we're hearing'
Back in March, Rep. Ruben Gallego, the Arizona Democrat running for U.S. Senate, held a roundtable with concerned Indigenous leaders.
Gallego, who represents Arizona's third congressional district, is well aware of the sober living scheme plaguing the Indigenous community.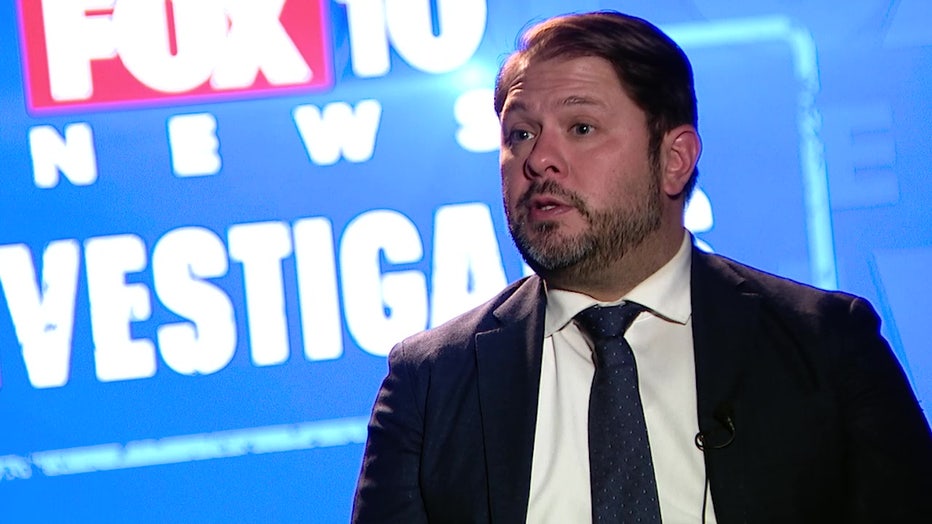 "I think the state is to be blamed for not providing the oversight and regulation. I don't blame them for trying to get these services. These services are very important," he said.
But when victims are tricked, Barber says stories of trauma are returning to New Mexico.
"They're experiencing beatings. They have witnessed other women possibly being sex trafficked. They have had to escape with the help of somebody else," Barber said.
Escaping homes or motels where they had been locked inside with minimal food. 
"The fact that people have died trying to leave these rehabs to get back to New Mexico … this is unlike anything we've seen before," she remarked.
"I've heard stories about people being in rodent-infested rooms or people being neglected to the point where they're found in their feces. These are the horror stories we're hearing," Gallego said.
MORE: Suspended provider says 'chaos' will ensue for displaced Native Americans amid Arizona Medicaid scandal
Coming out of the roundtable, what are his solutions now to stopping this scheme from happening?
He answers, "Well, number one, I do think that Governor Hobbs is making the right step by putting a task force together. I also do think that the sober living facilities that are doing this right now have to have higher inspections, more active inspections to make sure number one, that they're actually providing services. Number two, that the people that are there, are there voluntarily, because this is a voluntary situation."
The situation faced by federal, tribal, state, county and city law enforcement agencies is always a challenge in finding the missing.
"Many of them are found in different jurisdictions and being able to find the correct jurisdiction, reach out to them and have them reach back, it sounds very simple but unfortunately with the limited amount of time and staff on tribal land, even off tribal land, it becomes even more and more difficult," Gallego said.
'Who do we trust?'
Barber is pleading for help, saying, "So I guess I'm asking Arizona, could you please fix this? Because this whole thing is devastating us. It's devastating our Native community."
The Chief of the Gallup Police Department in New Mexico says her agency is actively working with law enforcement agencies in the Valley, along with the FBI and Navajo Nation Police, to find missing Native Americans out of Gallup.
ALSO: Chaos at the Canal: Sober living home activity investigated at Mesa luxury condos, city says
Here are the numbers.
Since May 2022, there have been 35 missing person reports filed in Gallup, specifically connected to people believed to have gone to sober living homes or behavioral health homes in Arizona.
Eighteen of those cases are closed but police say two of those missing people have been found dead.
Chief Erin Toadlena-Pablo says this fraudulent rehab scheme is breaking trust within the Native American community.
"Our vulnerable population is confused. They're like, 'Who do we trust? Who is valid? Who's really going to get me the help that I need?' As you probably know, we're out there picking up people, probably for like the fiftieth time in hopes that this fiftieth time would be the time that they would get help. And when they finally said, 'OK, I'll go with you to get rehabilitation in Arizona,' and then that was the one chance that they took. And then it was false. That is … it's heartbreaking, and it's you know, for us to have to rebuild that trust here. It's very difficult."
If you know a victim in need of resources, the state has provided a hotline. Dial 2-1-1 and press 7.
If you have any tips on possible fraud, you can report it by filling out the form at https://www.azahcccs.gov/Fraud/ReportFraud/onlineform.aspx
This story was reported from Phoenix, Arizona.