Suspended provider says 'chaos' will ensue for displaced Native Americans amid Arizona Medicaid scandal
PHOENIX - Tribal leaders across Arizona are calling for an "all hands on deck" approach as Indigenous people battling addiction get trafficked from home to home.
It's all part of a fraudulent Medicaid scheme.
With the state announcing it's suspended more than a hundred providers recently, we're digging into the potential fallout of displaced Native Americans.
One of those registered providers temporarily suspended by the Arizona Health Care Cost Containment System, known as AHCCCS, tells FOX 10 the notice they got seemed "generic and vague."
Now, tribal members impacted are saying they don't know where to go for the Medicaid services they need.
'Not just an Arizona native issue'
Inside Memorial Hall at Steele Indian School Park, the spotlight shines on tribal leaders. All eyes are on the search for a solution to an issue not only ripping off taxpayers but taking lives in the process.
"This is not just an Arizona native issue. We have our relatives, Navajo people even, who are being trafficked from New Mexico, Utah, and relatives from other nations as far away as Wyoming and Montana. This is a national phenomenon," said Ethel Branch, Navajo Nation Attorney General, during a town hall on May 24.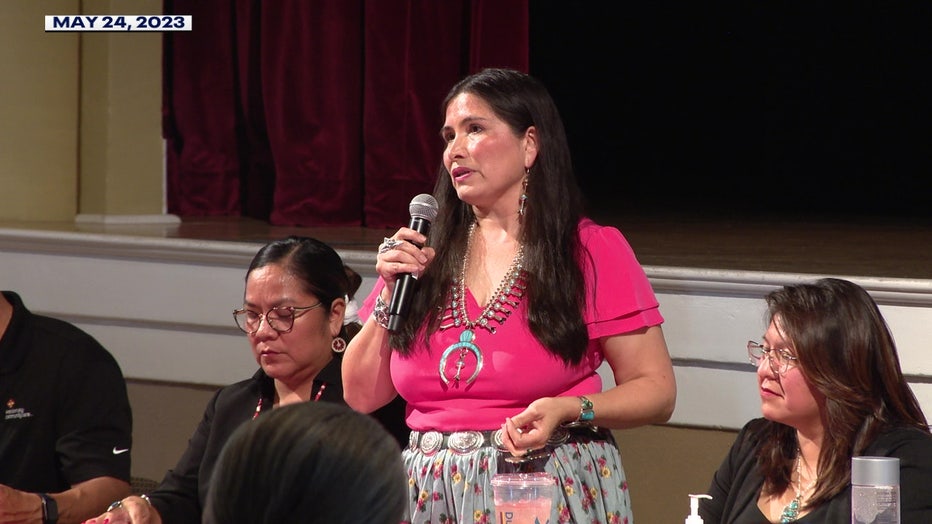 Ethel Branch, Navajo Nation Attorney General
Regardless of the state or reservation, Native Americans are being brought to the Phoenix metro area and are offered services to get sober. However, the FBI is investigating how being trafficked for treatment, ends up a lie while fake rehab centers to get paid through AHCCCS Medicaid funds.
The state is cracking down, suspending payments from AHCCCS to nearly 150 registered providers.
'We follow the rules'
Dwightnette Mitchell says AHCCCS is only making an example of her clinic and others under suspension.
"I'm sorry, I'm a little emotional right now," she said during the town hall. "No, we're not going to the reservation picking up people off the street."
She's the co-owner of ICAN Health Care & Services, an intensive outpatient program based in Glendale.
She tells me ICAN opened last August, starting with ten clients and growing quickly to nearly a hundred.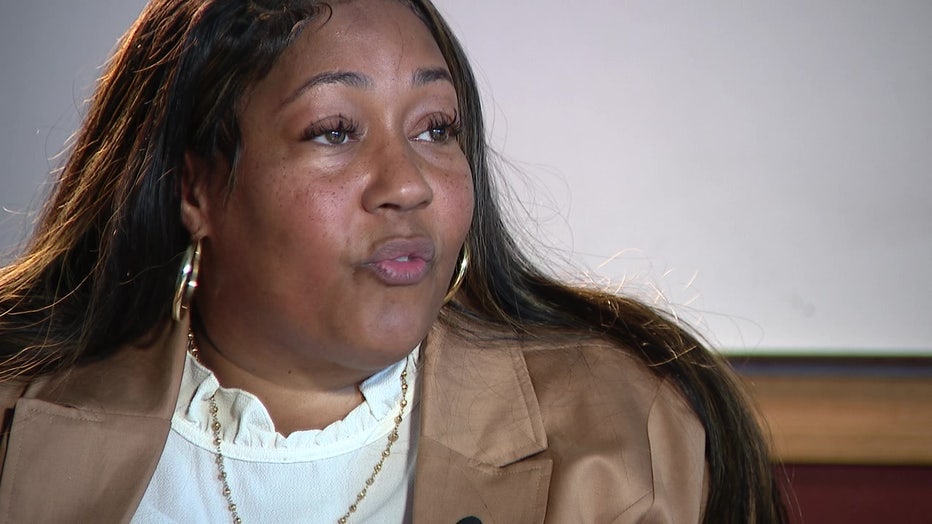 Dwightnette Mitchell, co-owner of ICAN Health Care & Services
"We follow the rules. Because our first and only things we worry about is the clients being safe, and the treatment. Sobriety is the first option we have, their health, their kids' safety," Mitchell said.
Just weeks ago, Mitchell received a notice of suspension from AHCCCS, accusing ICAN of engaging in Medicaid fraud, billing for services that "could not have been provided as claimed," billing for excessive hours per member, for services greater than 24 hours on a given date of service.
Mitchell denies allegations of fraudulent billing and now, ICAN must transition patients to other providers.
"We had to withdraw all of our clients and send them elsewhere. But when you ask them 'Where should we send the clients? Because you have so many people that are suspended, we don't have a place to actually send them,'" she said.
ICAN has never been cited for deficiencies, according to the Department of Health, and patients like Kimberly Liston are impacted by the suspension.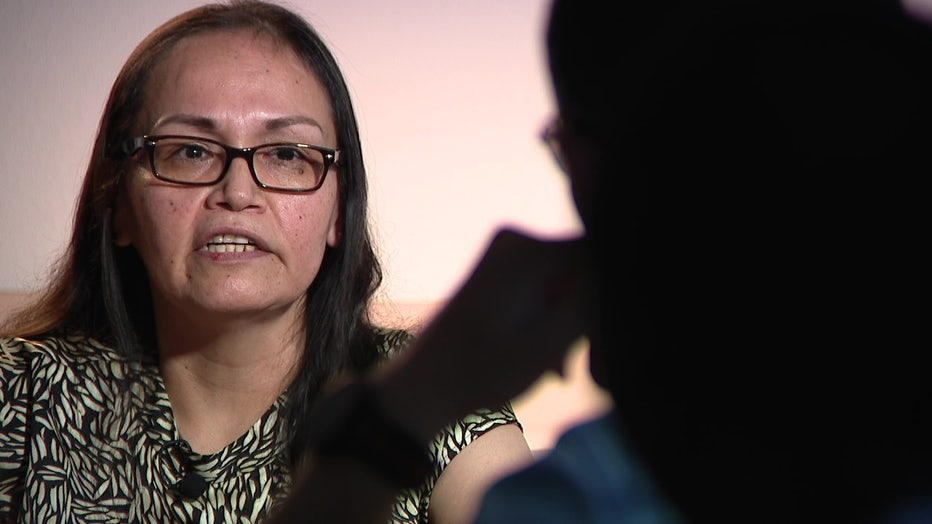 "As a Navajo, it's intimidating to come out and be like, 'Hey, I have a problem,'" she said.
Liston has been sober for three months and says there's a lack of resources for addiction issues on the reservation.
"My mom actually passed away from alcoholism, and it's not a good thing to talk about, but it makes me more aware of the generational trauma that I come from, so that's why I'm here and I want to change," Liston said.
The impact of suspensions, terminations
Unlicensed facilities are still popping up, and Mitchell says the effects will be felt as providers get sidelined.
"Not only will people become homeless, but then crime is going to increase. People's children are going to end up in foster care. It's going to cause chaos," she said.
A spokesperson with AHCCCS says officials can't comment further on the suspension of ICAN due to the ongoing investigation.
The provider can fight the suspension through a hearing with the state.
FOX 10 requested an interview Carmen Heredia, the new director of AHCCCS regarding Medicaid fraud in general, but was told she's not doing interviews at this time.
A lack of resources on reservations?
Reva Stewart is an advocate for victims of fraudulent sober living and behavioral health homes.
"We have seen a lot more of our relatives go missing. A lot of families reaching out to us because they are missing," Stewart said.
She works to help those who are displaced to get back home.
"If they're dumped, they're told to leave the facility, or they get into a van, get dropped off at the Phoenix Indian Medical Center," she said.
She admits there are rooted issues on the reservation for natives fighting to stay sober.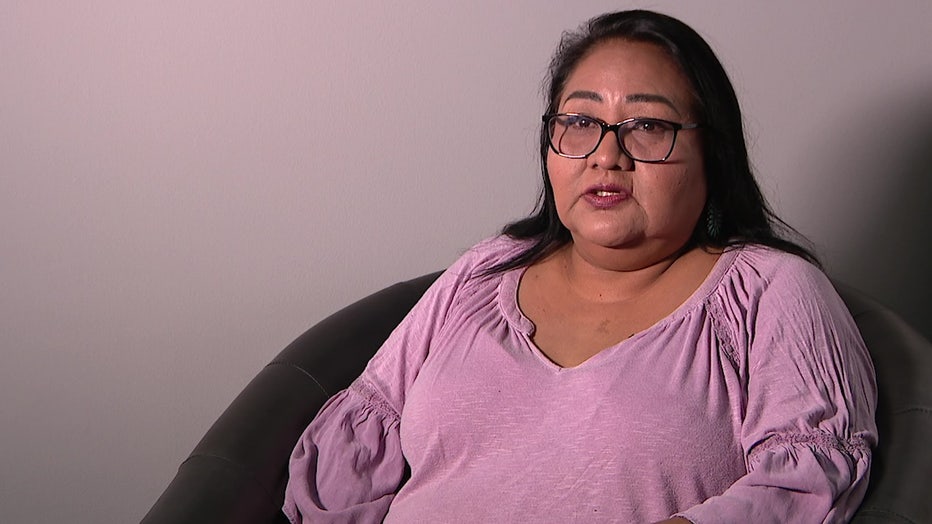 "On the Navajo Nation, they have very limited behavioral health places, but with this issue of our relatives being missing, going off the reservation trying to find help, I see that they're stepping it up. I see that they're moving in the direction where we should have had behavioral health centers, or rehab centers more so, on the reservations," Stewart said.
Is this an example of the lack of resources on tribal land?
"Absolutely. When you ask people from the Navajo tribe and Apache and different things like that – if you ask them – if they wanna go back, they'll tell you no," Mitchell said.
Operation Rainbow Bridge, a collaboration between Navajo Nation, the state of Arizona, Phoenix Indian Medical Center and Solari Crisis Human Services, launched to bring victims of fraudulent sober living homes back to safety.
Liston says it's about time.
"Well, they need to be held accountable. They are not seeking the needs for the natives who are struggling," she said.
If you know a victim in need of resources, the state has provided a hotline. Dial 2-1-1 and press 7.
If you believe there's fraudulent activity regarding a sober living home in your neighborhood, send your tips to fox10investigates@fox.com.