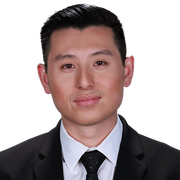 Justin Lum
Investigative Reporter
Investigative Reporter Justin Lum originally joined Fox 10 in 2019 as a night side general assignment reporter. Justin extensively covered local crime, courts and justice while connecting with countless victims and their affected families.
Justin is known for his coverage of the Lori Vallow/Chad Daybell case that quickly became national news after several of his exclusive reports. Since law enforcement first introduced the public to the case of two missing kids from Arizona, Justin worked relentlessly to uncover every layer possible as authorities made a grim discovery after several months of investigating. In 2021, Justin was awarded a regional Emmy in the continuing coverage category.
Justin also helped launch "FOX 10 Investigates: Missing in Arizona" series to shed light on missing persons cases across the state, especially missing people of color who are marginalized by national media. He has a passion for helping loved ones search for much-needed answers.
Before coming to Phoenix, Justin reported in multiple markets including Fresno, CA and the Tri-Cities of Washington state where he also was a sports anchor.
At home, Justin is a husband to his wife Laura and a dad to his daughter Giselle. He loves spending quality time with them and also enjoys going to local restaurants and breweries. And with some luck, he will be cheering on his Raiders.
If you ever have a tip, don't hesitate to send Justin an email. 
The latest from Justin Lum