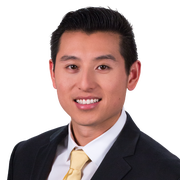 Justin Lum is a Murrow award-winning journalist and joined the FOX 10 team in January of 2019 after reporting for the CBS/NBC affiliated duopoly in Fresno, CA for nearly two years.
Justin is proud of his Oakland roots, growing up in the Bay Area and graduating from San Francisco State University with a degree in Broadcast Journalism.
During his time in California's central valley, Justin reported on major stories, including the senseless murder of Newman Police Corporal Ronil Singh. Justin traveled to Napa Valley to cover the devastating Northern California wildfires in 2017. He also reported on the strong warning of Hurricane Lane approaching the Hawaiian islands for several station affiliates in August of 2018.
Before coming to Fresno, Justin got his start in TV news as a one-man-band reporter and weekend sports anchor for KEPR in Pasco, WA. This hybrid role taught him how to enterprise his own story ideas consistently and showed him how much important hyper-local news/sports matters to communities.
Justin also cherishes his time behind the scenes as a producer for the Oakland Raiders Silver & Black Productions. In 2015, Justin and his team won an Emmy for the 30-minute special on Ray Guy's induction into the Pro Football Hall of Fame.
Justin is happy to call Phoenix his new home. When he isn't reporting, he's spending quality time with his fiancé, cat, and dog, most likely binge-watching his favorite shows, working out or commissioning his fantasy football dynasty league.
If you ever see Justin around the Valley, please say hello and share your stories!
The latest from Justin Lum
COVID-19 is now impacting an essential staple at grocery stores as dairy farmers in Arizona are dumping milk due to a market slowdown.
The Phoenix Police Department announced the passing of one of their own after three of their officers were shot Sunday.
5 p.m. came and went Saturday and the Arizona Governor's order for hair and nail salons to close is officially in effect.
FOX 10 has obtained new bodycam footage of Lori Vallow from Gilbert Police.
For many, the first of the month means rent is due. However, as COVID-19 continues to spread, some renters are in financial trouble. Despite Arizona Gov. Doug Ducey announcing a new program to assist tenants, one tenant may still lose her home.
The director of Arizona's Division of Emergency Management resigned, department officials confirmed Saturday.
There are nearly 800 confirmed cases of COVID-19 in Arizona, but with a lack of testing kits, the number is expected to be at its peak in toward the end of April, according to the director of the state's top health official.
Governor Doug Ducey announced that 5 million dollars in funding will now be available to help Arizonans struggling to pay rent.
In Maricopa County alone, there are nearly 400 cases of COVID-19, as of Friday. This represents an increase of 100 from Thursday.