Johnny Depp suffers injury, cancels concerts after Cannes Film Festival controversy
Johnny Depp announced the postponement of several tour dates after he suffered from a foot injury.
The 59-year-old took to Instagram Monday to apologize to fans for the cancelation of his upcoming concerts with his band, Hollywood Vampires.
"My dear friends, I am sorry to say that I have fractured my ankle, which is a drag!!! It began as a hairline break but somewhere between Cannes and the Royal Albert Hall it got worse rather than better," Depp began to explain.
Hollywood Vampires includes members Alice Cooper, Tommy Henriksen and Joe Perry.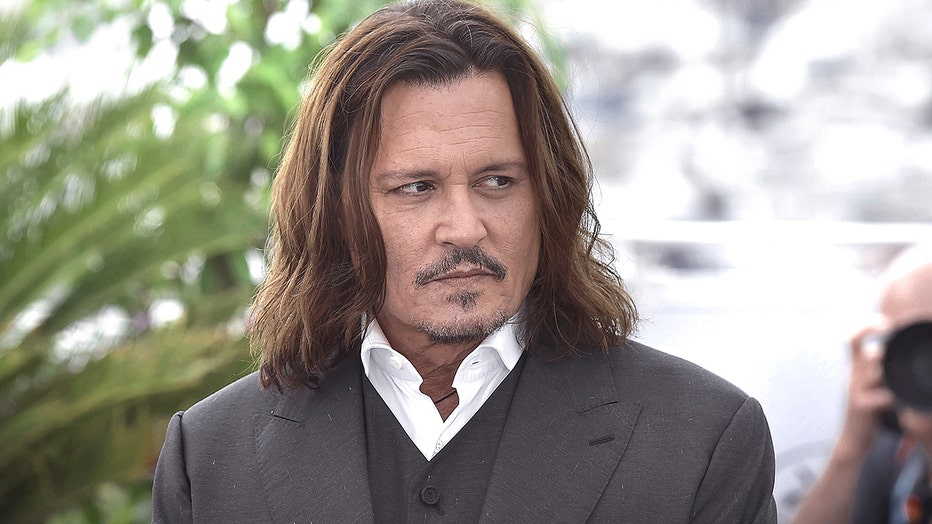 American actor Johnny Depp at Cannes Film Festival 2023. Jeanne du Barry Photocall. Cannes (France), May 17th, 2023 (Photo by Rocco Spaziani/Archivio Spaziani/Mondadori Portfolio via Getty Images)
The "Pirates of the Caribbean" actor continued to say his doctors advised him to take a break from touring due to his injury.
"Several medical professionals have strongly suggested I avoid any and all activity for the moment and so am sadly unable to travel at this time."
"The guys and I are very sorry to miss you in New Hampshire, Boston and New York," Depp noted with rescheduled tour dates listed at the bottom of his post. 
JOHNNY DEPP'S CONTROVERSIAL CANNES APPEARANCE DEFENDED BY CHIEF OF FESTIVAL DUE TO 'FREEDOM OF THINKING'
He vowed to make it up to fans by promising them an "amazing show" during the Hollywood Vampire's Europe tour and bring their "absolute best to the East Coast later this summer."
Paid tickets will be honored for the new dates on July 28, 29 and 30.
"Again, sincerest apologies. All my love and respect… J.D. x," the guitarist concluded.
After the concert cancelations, Hollywood Vampires are slated to kick off their tour starting on June 8 in Romania.
Depp's band previously performed at a Portugal music festival in 2016. At the time, he was initially facing domestic abuse claims from his ex-wife Amber Heard. 
Meanwhile, Depp's tour announcement comes on the heels of his controversial appearance at the 2023 Cannes Film Festival earlier this month.
RELATED: 'I have no further need for Hollywood,' Johnny Depp says at Cannes Film Festival
When questioned at length by the media for the first time since his defamation trial against ex-wife Amber Heard concluded last year, Depp was quick to answer if he had felt boycotted by the industry that made him a star.
"Did I feel boycotted by Hollywood? Well, you'd have to not have a pulse to feel at that point like this was all just a weird joke," he said during a press conference at Cannes Film Festival to promote his upcoming film "Jeanne du Barry," per The Hollywood Reporter.
"Of course, when you're asked to resign from a film you're doing because of something that's merely a bunch of vowels and consonants floating in the air… Do I feel boycotted now? No, not at all. But I don't feel boycotted because I don't think about Hollywood. I don't feel much further need for Hollywood — I don't know about you."
Depp's appearance comes one year after his six-week trial involving his ex-wife Heard. Depp accused Heard of defaming him in the 2018 Washington Post op-ed in which she referred to herself as a domestic abuse survivor.
Fox News Digital's Caroline Thayer contributed to this report.