Lake Havasu man convicted of attempted murder for shooting DPS trooper: Bodycam video released
KINGMAN, Ariz. - A Lake Havasu man has been found guilty for shooting a trooper during a pursuit in Kingman last year.
The scene unfolded in April 2022 when law enforcement attempted to pull over Juan Rodriguez for running a stop sign in his BMW.
"During the pursuit, Rodriguez attempted to ram the detective's vehicle," read a statement from the Arizona Dept. of Public Safety. "Rodriguez later lost control, and the detective collided with the front of his vehicle. The detective drew his duty pistol and initiated a high-risk traffic stop."
Body camera footage showed what happened during the confrontation. The trooper could be seen pointing a gun at the suspect's vehicle, demanding he come out with his hands up.
Viewer discretion is advised.
"Put your [expletive] hands up! Put your hands up now!" the trooper is heard saying.
Authorities say Rodriguez reached under the dashboard and started shooting at the detective with a full-automatic weapon. 
"Rodriguez got behind the detective as he fled and began shooting at the rear of the police vehicle. The detective returned fire through his back window," officials said. "During the exchange, the detective was struck in the back by a round fired from the pursuing BMW."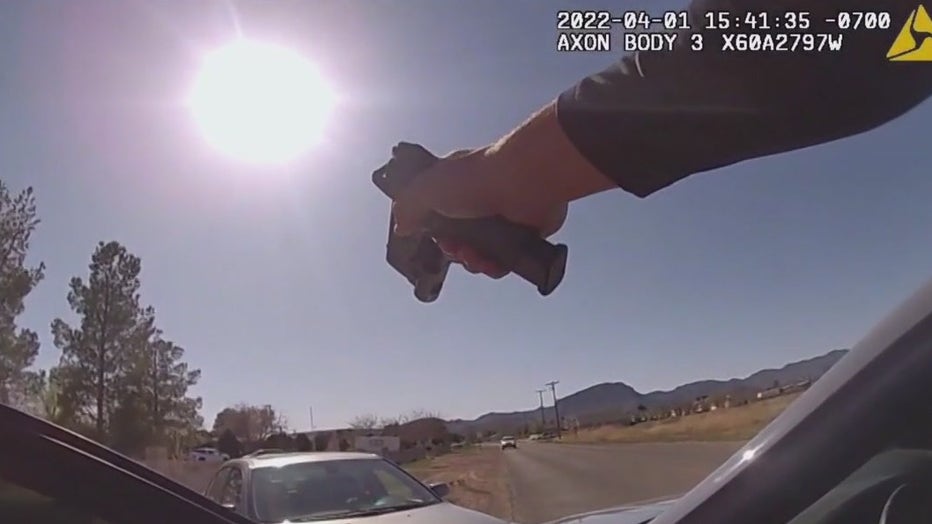 The trooper could be seen on video opening fire multiple times while yelling in pain.
"I'm hit," he said.
The trooper was able to get away and survived. Rodriguez was also hurt in the shootout.
A DPS helicopter followed the suspect to a desert area where his car broke down. Rodriguez was seen placing a bag into a wash before walking towards Mohave County Community College, and he eventually collapsed before he reached the campus.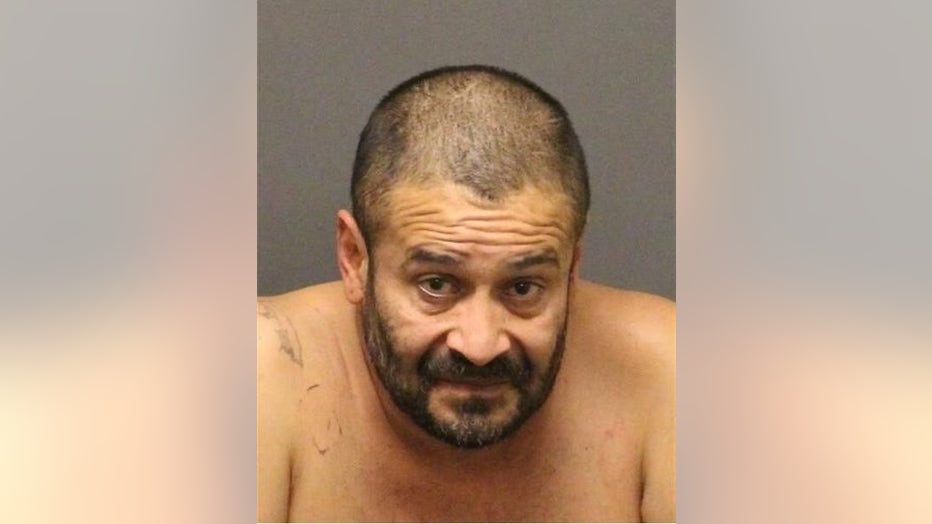 Rodriguez was treated at a hospital and was booked into jail upon his release.
The bag he discarded reportedly contained more than $30,000 in cash, 11 grams of fentanyl and 10 grams of methamphetamine. Detectives also recovered five firearms, multiple drug ledgers and more cash during the investigation.
Rodriguez was found guilty by a jury on July 19, 2023 on eleven charges, including attempted first-degree murder, aggravated assault, possession of drugs for sale, unlawful flight, money laundering, drive-by shooting, discharging a firearm at a non-residential structure and weapons misconduct.
The trooper that was shot has since made a full recovery and returned to duty.