Suspect accused of shooting man, baby at Phoenix bus stop
PHOENIX - Police say they have arrested a suspect suspected of shooting and wounding a man and a baby at a bus stop in Phoenix.
Phoenix Police say the shooting happened on May 5 near 43rd Avenue and Thomas Road.
According to court documents, the victim was approached at the bus stop by two men wearing black hoodies and thought he was going to be robbed.
"[The victim] said he was on his phone and as they were passing him he looked up and made eye contact," court documents read. "One of the males raised his shirt exposing a silver handgun. The male asked 'Are you ready to die tonight?'"
The suspect opened fire on the victim, hitting him 17 times. The victim was also armed, and he returned fire at the suspects. The victim survived his injuries.
A 6-month-old baby who was in a car that was also at the shooting scene was hit by gunfire. The infant is expected to survive. A woman and a 2 year old were also in the car.
Investigators say shell casings at the scene matched those from another shooting in April.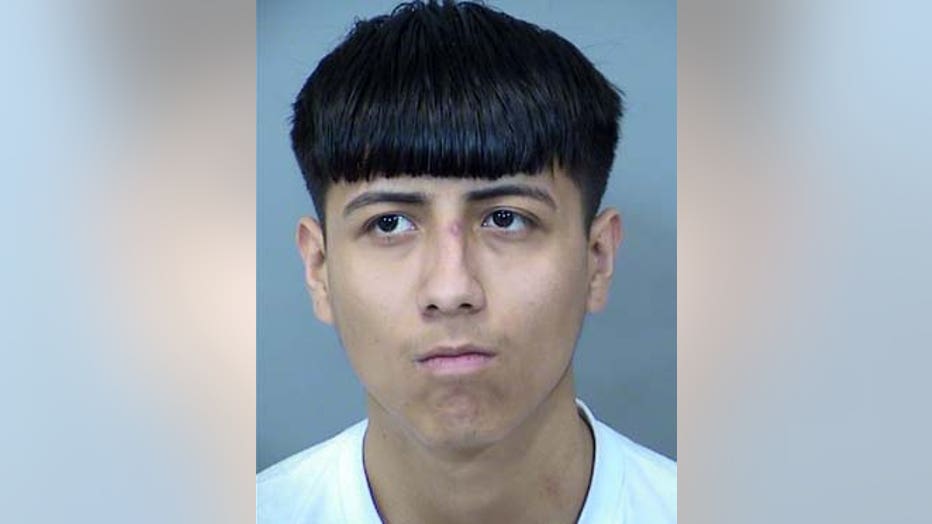 Zachary Carrillo, 18, was detained during a traffic stop in Mesa. Police say a gun recovered during the traffic stop matched the gun used in the bus stop shooting. Carrillo was later arrested and during an interview with police, he allegedly admitted to his involvement in the shooting.
Carrillo was booked into jail and is accused of attempted second-degree murder and aggravated assault. Carrillo is being held on a $1 million cash bond.
Area where the shooting happened: