Phoenix man was shot to death by woman he was having an affair with, police say
PHOENIX - Police say a man was shot to death in Phoenix by a woman who he had been having an affair with, new court documents revealed.
The shooting was reported on May 24 at 4 a.m. in a neighborhood near 41st Avenue and Camelback Road.
A neighbor reported hearing up to three gunshots, and authorities say they believe the victim, 32-year-old Adrian Cantu Silva, and the suspect were in an argument before the shooting happened.
On June 6, police say Rebecca Rodriguez, 30, was arrested in connection to Silva's death. She's booked into jail on suspicion of second-degree murder.
Court docs reveal new details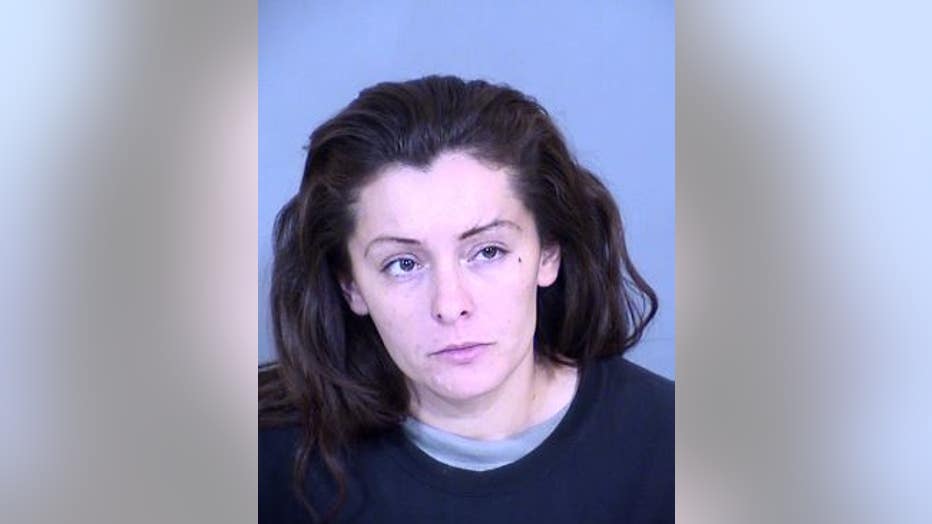 The victim's wife told officers that she saw Silva fighting with two women that morning outside their home, according to court paperwork.
"The two females argued with the victim, at which time one of the females produced a handgun and fired a gunshot into the ground near where the victim was standing," officials said in the probable cause statement. "Moments later, the same female raised the handgun and shot the victim one time in the chest."
The wife alleged that Silva was cheating on her when she left home for work, and the two women who fled from the shooting were people he was cheating with.
Security video and cellphone data linked Rodriguez to the crime and eventually led to her arrest. Authorities say text messages exchanged between Silva and Rodriguez indicated they were romantically involved.
The 30-year-old claimed during the police interview that someone else had the gun during an argument, and it accidentally went off.
She said the gun was handed to her, and she fired a shot in the air to try to stop everyone from yelling. 
Rodriguez then told police the gun accidentally went off a third time when she was waving her hands, and that she didn't mean to shoot the victim. 
She is now being held on a $1 million bond.
Where the shooting happened: