Man suspected of stealing golf equipment from Troon North Golf Club arrested
SCOTTSDALE, Ariz. - A Scottsdale man has been arrested on charges alleging he stole thousands of dollars worth of golfing gear.
Police say the crimes happened at Troon North Golf Club in north Scottsdale.
31-year-old William Reel was booked into jail on Tuesday, Sept. 5 on suspicion of three felony counts.
Police say he went to Troon Golf Club last month near 103rd Street and Dynamite Boulevard where he stole two golf bags belonging to guests that were inside a storage room restricted to employees.
The equipment is valued at $9,000.
Detectives say Reel was caught on surveillance video.
They say he later returned to the golf club and was confronted by employees who got his license plate number. Officers arrested him on Sept. 5 during a traffic stop in Scottsdale while driving his parents' Mercedes SUV.
During a search of Reel's apartment, investigators say they found several empty Troon North Golf rental bags and golf bags with people's name tags, as well as a name tag of one of the alleged Troon North victims in the center console of the SUV.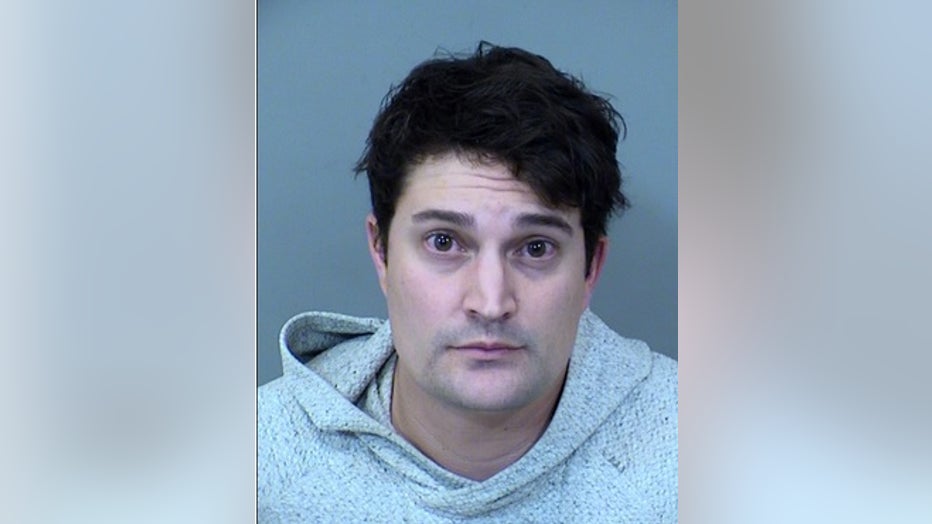 Police say he told them other empty golf bags he had were found near dumpsters, but admitted he doesn't own any golf sets.
"You're getting released on your own recognizance, you did promise to appear. Don't return to the scene. Don't contact any employees there. Don't talk to any victims of any thefts, no drugs without a valid prescription, don't drive without a valid driver's license," Reel was told during a court appearance.
Reel is due back in court in two weeks.
Troon North Golf Club released a statement saying in full:
"Troon North Golf Club continues to work with the Scottsdale Police Department on their ongoing investigation of the burglaries and thefts that occurred at the club. We are pleased to hear that an arrest has been made and that a suspect is in custody. We sincerely thank the Scottsdale Police Department for their work on this case and for their daily efforts to protect our community."
Troon North Golf Club has no further comment. All further inquiries on this case should be directed to the Scottsdale Police Department."
Map of where Troon North Golf Club is at: